Psychic Message Circles
Saturdays at 7pm & Sundays at 6pm
Receive fun, informative & insightful personal and
group messages from this gifted channeler, without
ever having to ask a question. Sometimes Tarot cards
and/or gemstones or crystals are chosen by the
attendees, to get even more messages!
A lot of "bang for your buck" at only $20.
Kids 15-years old & under are free.
Psychic Message Circles will be conducted
for a minimum of 2 people or more.
---
Psychic Message Circles are available for
groups of 5 or more at $30 each, if done outside
of the normal times listed in our calendar.
Please contact Scottie to arrange.
---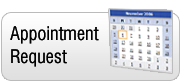 ---