Get insight and answers from your spirit guides and from those who've passed to the other side with either a psychic or mediumship reading with Melinda. For information on Melinda's other services click here for UFO Sighting Tours and research, here for Vortex Tours, and here for Spoon Bending Class.
33 Years of Experience as a Professional Psychic
Spoon Bending Class
Readings in a Vortex (travel to a Vortex location)
Chakra Activations & Aura/Energy Clearings
Psychic and Mediumship Readings for Personal Insight, Couples, Groups, and by Phone
---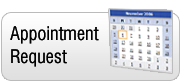 In a Psychic Reading with Melinda:
Receive realistic help for your life
Get answers to your important questions
Achieve your full potential
Learn your life path
Get direction on career or business success
Find relationship happiness
Discover your past lives
Discover your psychic gifts and how to use them to enhance your life
Get support for your ghost or ET contact experiences
In a Mediumship Reading with Melinda:
Contact loved ones who have passed on
Receive validation of their presence with you now
Resolve unanswered questions
Find comfort & healing for grief issues
Experience real afterlife communication
Connect with deceased pets
Know you are always connected and deeply loved
Watch this for information about Melinda's various services
Not able to visit Sedona? Just call 928.282.2085 to book a phone reading with Melinda.
About Melinda
Melinda Leslie is a researcher, investigator, and lecturer in the field of Ufology with over 24 years of experience. She is the Director of UFO Sighting Tours in Sedona and conducts UFO Sighting Tours with the use of military Generation III Night Vision Goggle equipment and spiritual vortex tours in the amazing scenic beauty that is Sedona.
    Click here for UFO Sighting Tours    
    Click here for Spiritual Vortex Tours    
    Melinda performs mediumship and is interviewed
about her UFO tours on My Beauty Angel Radio    
    Melinda is interviewed on
California MUFON Radio –May 1, 2013    
Come learn to bend metal with your mind in Melinda's Spoon Bending Class. Also called Psychokinesis which is the ability to effect matter with your mind. In Melinda's Spoon Bending Class you'll experience what can be accomplished when you focus your energy and mind to unlock your unlimited potential.
    Click here for Spoon Bending Class    
She also conducts UFO Discussion Groups upon special request for those that wish to share their personal experience, hear about her abduction and sighting experiences, or have questions. All things UFO and ET are discussed and everyone is welcome. Groups are available by request for 4 or more people.
    Click here for UFO Discussion Group    
Melinda Leslie is an abductee, has been public with her own personal experiences for over 24 years, and has investigated and researched a covert military and intelligence agency involvement in UFO abduction cases for 22 years. For 4 years Melinda was Director of two UFO abduction experiencer support groups and continues to provide consultation and support to abductees on a regular basis.
    Click here to see if you could be experiencing ET contact    
Melinda is also a UFO Investigator and Researcher and has conducted numerous investigations of individual UFO sighting cases and known sighting "hot spots" such as Sedona.
Melinda was also the Co-Founder and investigator with the Orange County Paranormal Researchers, a team consisting of trained and experienced investigators specializing in scientific methods for providing evidence and verification for the existence of paranormal occurrences. The team conducted investigations for 20 years and specialized in continuation of consciousness (ghost hunting and life after death) research. Ask about her ET or ghost experiences or share your own!
Melinda's research and/or experiences have been written about in 15 books, she's been featured on many TV shows, and she's a frequent guest on radio shows such as the internationally number-one rated Coast to Coast AM.