Spiritual Psychic of Sedona
Our 'Senior Psychic' since 1995!
Aromatherapy
Chakra Balancing
Channeling
Ear Coning
Medical Intuitive
Medium
Palmistry
Past Life Reading
Quantum Healing Tools/Devices
Tarot
*CD Of Your Session
---
Psychic, Channel, Medium, Clair-'All'
"I AM" an Open Channel for the Ascended Masters,
Angels and your spiritual Teacher & Guides.
They assist on 'All' your Questions.
I 'soul-travel' into the energies of people, companies, cities & your pets. I see Past Lives that can help you to understand and possibly even clear issues going on now. You can send me into the future of different choices available to you, to see the outcome; as I will experience it as if I was you, already doing it.
Get Answers You Need Now to Make the Best Decisions for Yourself.
"She's uncanny!"
CD recording available on in-person & Phone Readings
Available for individuals, couples, groups, parties & corporate events
---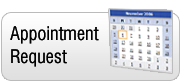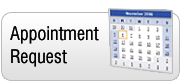 ---
---
Saturdays at 7pm; Sundays at 6pm.
$20; Children 15 & under are free.
All I can say is WOW, what a profound experience. I am still reeling. It was such an incredible evening and I thank you from the bottom of my heart.
– Kate L.

Receive personal messages of all kinds from this amazing psychic channel!
Messages from 'spirit' and also using psychometry with Tarot cards & Crystals.
"It's a lot of 'bang for your buck'!"
Sign up with the concierge and be sure to arrive 10 minutes or more earlier, please.
---
Scottie's Articles
Our Multi-Dimensional Selves and 'Future Déjà vu'
Becoming Unattached, Gratitude and Caretaking
The Christ Consciousness
The "I AM" Presence and Manifesting Your Reality

Scottie's INTERVIEWS
Scottie's interview on 'Secondwind with Joyce Buford', an internet radio show about empowering women, done on 5/3/2016. Join Joyce as she talks with Scottie Littlestar today. Scottie is a psychic, channel, medium, Clair-All. They will discuss how Scottie is an open channel for the Ascended Masters, Angels, and your spiritual teacher guide, as well as how a reading can benefit your life.
Audio clip: Adobe Flash Player (version 9 or above) is required to play this audio clip. Download the latest version here. You also need to have JavaScript enabled in your browser.
Scottie's interview on 'Secondwind with Joyce Buford', an internet radio show about empowering women, done on 4/14/2015. Hear her story about how she became a psychic at the Center for the New Age; how to connect with our Spiritual Teachers and Guides; and how to make relationships better.
Audio clip: Adobe Flash Player (version 9 or above) is required to play this audio clip. Download the latest version here. You also need to have JavaScript enabled in your browser.
Scottie's interview on 'My Beauty Angel', an internet blogtalk radio show
with Audrey Quinn, answering 'live' call-in listeners 10/02/2013:
Audio clip: Adobe Flash Player (version 9 or above) is required to play this audio clip. Download the latest version here. You also need to have JavaScript enabled in your browser.
I was VERY SKEPTICAL
As a Board Certified Medical Doctor (MD) for 35+ years I have never believed in psychics or spiritual guides. In my world of medicine your gift isn't scientific, so in my mind anyone who went was wasting their time & money.
While visiting Scottsdale & Sedona one month ago, I was curious after hearing of your 'talents' from a local guide. I was VERY SKEPTICAL, but kept returning to your store…feeling strangely 'drawn' to make an appointment (Honestly I didn't know how I was going to explain an appointment with a psychic to my engineer son, who was waiting out in the car). Would he think the 'vortexes' that we had dismissed out of hand had somehow gotten to his mom? [ MORE ]