Angelic Message of the Week
Archangel Azrael says that a lot of you have recently lost a loved one, or are going through a grieving process due to the ending of a love relationship.
Archangel Azrael wants you to know that your loved ones in heaven are safe and happy. They can see you, feel your feelings and know what is happening in your life. They are saddened when they see your grief continue beyond a healthy length of time. What they want most for you is your happiness. They wish to see you resolve your grief and move forward in life. They know that you did your best to love them while they were alive. The time and manner of their crossing was meant to be. You could not have stopped or changed it. The spirits of your loved ones never dies and is always with you. You can take heart knowing that your personal group of guides, angels and departed loved ones are watching over you.
If your grief is due to the end of a relationship, Archangel Azrael asks that you do not be harsh on yourself. Do not blame yourself for anything. You are loved and are not held responsible for others suffering. It is important that you forgive yourself first. Only after you do that can you forgive others. Archangel Azrael is holding open a door for you. Be willing to move through this door with a fully open heart and mind. This will create better awareness as you will begin to break free of the grief that has consumed you.
Archangel Azrael is helping you very closely, and guiding you through this important transition. During this phase, your soul is learning lessons that will allow you to be more at ease with yourself and the process of grieving. Heaven has opened this door for you. All you have to do is walk through it.
Ivory Angelic
---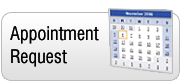 ---
About the Center for the New Age
Spirit guided us to this special place which centuries earlier was used by ancient people as a ceremonial site. We were guided by Spirit to open the Center at this place which is now the heart of spirituality in Sedona.
Description
We've searched the globe and pulled the most accurate Psychics and Healers and amazing Massage-Therapists from all over the world who have come here to be part of this special community, whose energy makes them even more psychic. Their services are offered at the Center daily and by phone at (928) 282-2085.
Center for the New Age
341 State Route 179
across from Tlaquepaque
Sedona, AZ 86336-6111
888-881-6651 Free
928-282-2085 Main
928-282-7220 Concierge