Angelic Message of the Week
The angels say that many of us are living in fear at this time.  They compassionately see this and ask that I make it very clear to you that the only way to change that, is to choose to conquer your fear.  This is true no matter what has you feeling afraid.
It can be tempting to cower and tread lightly, waiting for someone or something to rescue you.  That path leads only to a reduced version of the life you were meant to live  The truth is that you must rescue yourself.  Know that your angelic guides are right there with you; every minute of every day.  When you gather your courage and decide to take that first tentative leap of faith, they will be carrying you along.
Every one of us has felt extreme fear.  Every one of us has felt the seemingly impossible task of moving beyond it.  Know that you are never alone and you were not born to live in fear.  Break free of this self imposed prison.  The time to live fully and freely is here.
Ivory Angelic
---
---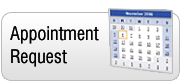 ---
About the Center for the New Age
Spirit guided us to this special place which centuries earlier was used by ancient people as a ceremonial site. We were guided by Spirit to open the Center at this place which is now the heart of spirituality in Sedona.
Description
We've searched the globe and pulled the most accurate Psychics and Healers and amazing Massage-Therapists from all over the world who have come here to be part of this special community, whose energy makes them even more psychic. Their services are offered at the Center daily and by phone at (928) 282-2085.
Center for the New Age
341 State Route 179
across from Tlaquepaque
Sedona, AZ 86336-6111
888-881-6651 Free
928-282-2085 Main
928-282-7220 Concierge

www.sedonanewagestore.com
sedonanewage@gmail.com