Sedona Vortex Energy Tours
We can play in the midst of the beauty of the Red Rocks each day and sometimes we will still miss our purpose. It takes moments in time to reflect and appreciate all that we have and all that we are which transcends us to a higher understanding of why we are here as individuals.
Sometimes we put too much pressure on ourselves when we try to seek answers and we find we are stressed in the simple tasks of the day while missing the more important aspects of our being. We are human beings being human. We are small parts of the whole. We are one of billions. We are unique, yet exceptionally similar. We are alive.
The ego can sometimes make us forget that often things are just the way they are, and that we didn't manifest it with some super natural power. When we fail to see the truth behind the vail of reality, we become lost in our own selfishness and our minds get cluttered with so-called success.
It is time to pull down the vail and to see what is the truth. It is time to measure our success by how many lives we have touched in positive ways with acts of kindness and in the interest of humanity. It is time to bring to light the purpose of our being human. And that, my friends, is just the way it is.
Bringing joy to your life for just a few hours,
SVET Team
---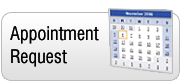 ---
About the Center for the New Age
Spirit guided us to this special place which centuries earlier was used by ancient people as a ceremonial site. We were guided by Spirit to open the Center at this place which is now the heart of spirituality in Sedona.
Description
We've searched the globe and pulled the most accurate Psychics and Healers and amazing Massage-Therapists from all over the world who have come here to be part of this special community, whose energy makes them even more psychic. Their services are offered at the Center daily and by phone at (928) 282-2085.
Center for the New Age
341 State Route 179
across from Tlaquepaque
Sedona, AZ 86336-6111
888-881-6651 Free
928-282-2085 Main
928-282-7220 Concierge