Angelic Message of the Week
Being spiritual is all about how you live your life, moment to moment.  That is not just when others can see what you do, but when you are alone.  The angels ask that you remember how important it is to act, and react in a manner that reflects the goodness and positive intentions in your heart.
You have been tested by darkness, and will be tested again.  That is a fact.  Think before you respond to less than kind words, or deeds toward you.  Remember the light in your soul and that our every action can contribute to planetary enlightenment or it can add to darkness.
Your angels understand that you might feel better to tell a person just what you think of them.  But know that it would be a momentary pleasure; followed by the knowledge that you are better than that.  So rise above petty, ignorant acts.  You have the inner strength to do this and it pleases your angelic guides so much when you do.
Ivory Angelic
---
---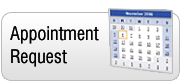 ---
About the Center for the New Age
Spirit guided us to this special place which centuries earlier was used by ancient people as a ceremonial site. We were guided by Spirit to open the Center at this place which is now the heart of spirituality in Sedona.
Description
We've searched the globe and pulled the most accurate Psychics and Healers and amazing Massage-Therapists from all over the world who have come here to be part of this special community, whose energy makes them even more psychic. Their services are offered at the Center daily and by phone at (928) 282-2085.
Center for the New Age
341 State Route 179
across from Tlaquepaque
Sedona, AZ 86336-6111
888-881-6651 Free
928-282-2085 Main
928-282-7220 Concierge

www.sedonanewagestore.com
sedonanewage@gmail.com