Angelic Message of the Week
Angels often communicate with signs.  Lately I am seeing far more wings than usual.  This is a special symbol my Master Guide gives me.  I am now seeing them on clothing, in strange places around my home and office, people are giving them to me, and people are discussing wings.
The angels tell me that this increase in wing sightings is not a coincidence, nor simply small events to let me know my angelic guides are near.  This is a sign of increased angelic protection for Lightworkers worldwide.  As you strive to discover your mission, or are working your mission, you have more angelic protection that you may imagine.
Pay close attention to the signs you are being given by your angels.  The way of a Lightworker is not easy, but it is why you are here and you have an enormous team of angelic assistance with your journey.
Ivory Angelic
---
---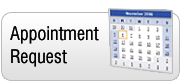 ---
About the Center for the New Age
Spirit guided us to this special place which centuries earlier was used by ancient people as a ceremonial site. We were guided by Spirit to open the Center at this place which is now the heart of spirituality in Sedona.
Description
We've searched the globe and pulled the most accurate Psychics and Healers and amazing Massage-Therapists from all over the world who have come here to be part of this special community, whose energy makes them even more psychic. Their services are offered at the Center daily and by phone at (928) 282-2085.
Center for the New Age
341 State Route 179
across from Tlaquepaque
Sedona, AZ 86336-6111
888-881-6651 Free
928-282-2085 Main
928-282-7220 Concierge

www.sedonanewagestore.com
sedonanewage@gmail.com