Angelic Message of the Week
The angels have closely watched the changes our society has experienced over the last few decades. What you may see as the disintegration of family is actually a transmutation of what family means. No longer is the term "family" to be limited to the family we were born into. Family has become larger and even more meaningful.
As you go through your life you will meet people who feel so comfortable, and supportive. They feel like family and there is a reason for this. They ARE family. These people become an important part of the fiber of your life. There is no need to distinguish between birth family and chosen family.
This change allows you to have larger networks of support. Be there for them as they will be there for you. Embrace this change knowing that it is part of God's master plan.
Ivory Angelic
---
---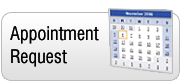 ---
About the Center for the New Age
Spirit guided us to this special place which centuries earlier was used by ancient people as a ceremonial site. We were guided by Spirit to open the Center at this place which is now the heart of spirituality in Sedona.
Description
We've searched the globe and pulled the most accurate Psychics and Healers and amazing Massage-Therapists from all over the world who have come here to be part of this special community, whose energy makes them even more psychic. Their services are offered at the Center daily and by phone at (928) 282-2085.
Center for the New Age
341 State Route 179
across from Tlaquepaque
Sedona, AZ 86336-6111
888-881-6651 Free
928-282-2085 Main
928-282-7220 Concierge

www.sedonanewagestore.com
sedonanewage@gmail.com