On a colder than normal day in Sedona, Gary and Amy joined Sedona Vortex Energy Tours on a journey of a life time!
They received a gentle-as-can-be 4×4 ride to one of the quietest, strongest Vortex locations in Sedona. Along the ride, their education expanded as recent and past historical facts were shared about this magical land. Enchanting stories from old and new were shared and the two were smiling wider than ever.
Out on the terrain, the clouds formed and delivered a superb cleansing rain that fit perfectly into this Wisconsin couple's day. It was light and felt like caresses on the face as we made our way to the Red Rock seat for moments of meditation and clarity. Within those moments, the rain gently turned to sleet and we gladly welcomed it as we stepped cautiously around the landscape.
As typical a day as Sedona can offer, the sleet passed and the temperature rose as Father Sun graced us with his warmth and kindness. An enlightening reading by Anita Owens for Amy provided Gary his moment of glory as he was guided along the powerful edges of the Cow Pie shaped Red Rocks. His subtle smile grew to enormity as his vision widened looking down the belly of the canyon and hearing tales of the Hawk and Bear Spirits that visit our guide on a regular basis.
As the walk to the 4×4 commenced, notes were being taken and recollections of the magnificent panoramas filled the hearts of our two open-minded friends from the North. What a day! What a Trip! What an adventure!
Gary and Amy were thrilled and elated as they finished their passage. Gary and Amy's smiles were unstoppable as they shared their amazement of what they just experienced. Gary and Amy….
Got their SVET on!
---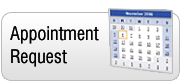 ---
About the Center for the New Age
Spirit guided us to this special place which centuries earlier was used by ancient people as a ceremonial site. We were guided by Spirit to open the Center at this place which is now the heart of spirituality in Sedona.
Description
We've searched the globe and pulled the most accurate Psychics and Healers and amazing Massage-Therapists from all over the world who have come here to be part of this special community, whose energy makes them even more psychic. Their services are offered at the Center daily and by phone at (928) 282-2085.
Center for the New Age
341 State Route 179
across from Tlaquepaque
Sedona, AZ 86336-6111
888-881-6651 Free
928-282-2085 Main
928-282-7220 Concierge

www.sedonanewagestore.com
sedonanewage@gmail.com