Angelic Message of the Week
You have the ability to heal yourself and others. If you have been unaware of this, or suppressed it, now is the time to get in touch with your inner healer and practice your skills.
Start by putting your hand over a painful part of your body. That can be a headache, sore muscle, or other minor pain. Close your eyes and visualize a ball of golden Higher Power light building inside of you, then flowing down your arm, into your hand, and into the part of your body that is hurting.
Feel the increasing warmth in that area of your body. Notice your pain fading. Keep your hand in place until your pain is gone, or at least dramatically lessened.
Next, practice on others. Use your healing skill every chance that is presented to you. This is the time to shift to energy healing and you are a part of this shift.
Ivory Angelic
---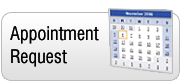 ---
About the Center for the New Age
Spirit guided us to this special place which centuries earlier was used by ancient people as a ceremonial site. We were guided by Spirit to open the Center at this place which is now the heart of spirituality in Sedona.
Description
We've searched the globe and pulled the most accurate Psychics and Healers and amazing Massage-Therapists from all over the world who have come here to be part of this special community, whose energy makes them even more psychic. Their services are offered at the Center daily and by phone at (928) 282-2085.
Center for the New Age
341 State Route 179
across from Tlaquepaque
Sedona, AZ 86336-6111
888-881-6651 Free
928-282-2085 Main
928-282-7220 Concierge