Sedona Vortex Energy Tours
On any weekend, you can still find treasures along the trails, not just in the stores.
During a 4 hour excursion through the wonders of the Red Rocks, our trio became very familiar with the energies and flowing wonder of the Vortexes. Guided by Sedona Vortex Energy Tours, they managed to gradually hike close to 1200ft and the doorways to a new world appeared as they crested the saddle along the Cow Pies trail.
Portals and passageways were discovered while walking among the great fallen rocks. Mystical forces were felt as they touched the limbs of one of the most impressive Vortex trees. They sensed the cleansing powers of the Lava Field and soaked up the rays of perfection as they meandered along the great walls of Red Rocks.
They came to Sedona to understand the Vortexes and their mystical powers…they left knowing they are together as one! A trio united with a new bond unbreakable by the everyday stagnations of their "jobs". An introduction to Sedona and her majestic beauty.
They left knowing that they…
Got their SVET on!!!
---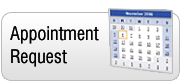 ---
About the Center for the New Age
Spirit guided us to this special place which centuries earlier was used by ancient people as a ceremonial site. We were guided by Spirit to open the Center at this place which is now the heart of spirituality in Sedona.
Description
We've searched the globe and pulled the most accurate Psychics and Healers and amazing Massage-Therapists from all over the world who have come here to be part of this special community, whose energy makes them even more psychic. Their services are offered at the Center daily and by phone at (928) 282-2085.
Center for the New Age
341 State Route 179
across from Tlaquepaque
Sedona, AZ 86336-6111
888-881-6651 Free
928-282-2085 Main
928-282-7220 Concierge

www.sedonanewagestore.com
sedonanewage@gmail.com