Many years ago, one of my favorite teachers was Terry Cole Whitaker. Since I couldn't afford a psychiatrist in those days, her self help books saved me from insanity. Now Terry was a cute perky former beauty queen and so you can imagine that some of her peers found her intimidating. Probably her motivation for writing her famous book," What You Think Of Me Is None Of My Business." She teaches how to cope and figure out who and what is important to you. So many hours are wasted thinking or even caring about someone else' s opinion, according to Terry, does not matter.
When I became the first successful, Center For The New Age in Sedona. People didn't like me. I was successful and they were jealous. If your jealous of someone else's success, you will never have any of your own. Set yourself free. It only matters what you think. When another projects negative energy to you , it's because they simply don't think like you. Their brain has been programmed differential.Don't take it personally.
In his book The Four Agreements, Don Miguel Ruiz, 2nd agreement is Don't take it personally. This is the key to staying calm. He takes a profound look at how we take things personally, instead of realizing that this is simply another person's opinion that may be wrong. They can only see you from where they are.
I was talking to a friend this morning who was musing how his mom passed without ever knowing how truly happy he is with his life. Many years ago when he dropped out of his University to become a healer, she said" but you could have been anything you wanted". He said," That's right Mom, I am." Even what our parents, think of us is none of our business. Most parents want to live vicariously thru their children to live a life they never could. Your unique. No one else has to get you. My mom was horrified, I never had a nine to five job.
I hear people say they want a relationship with someone who "gets them". How can that be unless they were brought up with the exact same programming as you and even then they see it differently. I have twin grandchildren. Born the same day, under the same stars, have the same Human Design and Astrology and yet they think totally different.
You don't need other peoples approval. When you are secure enough with who you are, you won't care if they like you or not. It's your life, not theirs. You can tell a lot about a person by what they choose to see in you. Pay attention to who you are and stay focused on your goals. You do not have to be a composite of what others think you should be. As the saying goes, Never explain yourself, your friends don't need it and your enemies won't believe it. Namaste, Anita
---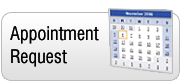 ---
About the Center for the New Age
Spirit guided us to this special place which centuries earlier was used by ancient people as a ceremonial site. We were guided by Spirit to open the Center at this place which is now the heart of spirituality in Sedona.
Description
We've searched the globe and pulled the most accurate Psychics and Healers and amazing Massage-Therapists from all over the world who have come here to be part of this special community, whose energy makes them even more psychic. Their services are offered at the Center daily and by phone at (928) 282-2085.
Center for the New Age
341 State Route 179
across from Tlaquepaque
Sedona, AZ 86336-6111
888-881-6651 Free
928-282-2085 Main
928-282-7220 Concierge

www.sedonanewagestore.com
sedonanewage@gmail.com