In the State of Arizona, the summer months are often slower, as people seem to be overwhelmed by the high temperatures. How many of you believe this?
In the past this may have been true, but our world is changing. I remember when Sedona was a stop on the way to the Grand Canyon. Then the Chamber tried to tout it as an artist community. Now it is a spiritual destination for people all over the world.
We have been blessed with more rain this summer than I ever remember. The climate is changing. People from the Valley come north to escape the heat. So in summer weekends are busiest, but we still have business all week long. Just ask Jamie, she is always in the right place at the right time. She has tons of repeat business; it doesn't matter if it's winter, summer, spring or fall. It's attitude.
We have to take responsibility for everything we think, say and do. We will create more of whatever that is. WHATEVER THAT IS. I have noticed that in my neighborhood many people do not stop at stop signs. I'M NOW FOCUSED ON THAT. While I used to see that once in a while, I now see it every day. Yesterday three different people almost hit me. I keep screaming "Why are they not stopping." Could I be creating this? Am I that powerful?
God is our only source. When we ask and let God, we tend to feel a lot more energy and support. The miracles happen through us. When the ego is trying to force things around us to happen, it's a whole different energy. When we blame people or circumstances for our lack, we are creating just that.
We are the only one responsible for our happiness. We are here in. Sedona to learn how to conquer the challenges before us. If we walk around in fear and anger, we will get experiences to cause us fear and anger. If we eat Ice cream every night, we'll get fat. I know that one personally. Someone said to me, "I could never live here; there is nothing to do at night." That is correct. There isn't much outside stimulation. It's about being, going within, finding peace. Realize, wherever you are God is and you are.
When we remain unified with our Higher Selves the outer world becomes a lot easier to deal with. I remember when I was in Sales waiting for a customer with the other salespeople who were worrying and complaining they wouldn't get their share. I had to divorce myself from their negative energy by wearing headphones and listening to positive CD's. When asked why I got the most sales even when it seemed slow, I said "You wouldn't believe me if I told you"
Most people think they can manipulate people and the universe by complaining, not realizing they are creating the very thing they are complaining about. I heard someone complain that the concierge didn't ask a client for a tip. When I go to the hairdresser, the nail salon and restaurants, no one ever asks me for a tip. When you give good service, you will be rewarded. Do good, be happy, smile, love and respect people and their space.
You are affecting the world outside you. I overheard a client telling the concierge , "Wow I feel way better than when I came in here " Not only did she leave a tip, she booked another reading for her and her husband, booked a vortex tour and booked two Aura Readings for today. Look inside to see what you can change to make you happier, healthier and more alive. Forgive yourself for being stubborn and surrender your limits to the power and presence of God in your life, and you know the God I mean. Namaste
---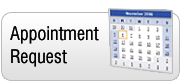 About the Center for the New Age
Spirit guided us to this special place which centuries earlier was used by ancient people as a ceremonial site. We were guided by Spirit to open the Center at this place which is now the heart of spirituality in Sedona.
Description
We've searched the globe and pulled the most accurate Psychics and Healers and amazing Massage-Therapists from all over the world who have come here to be part of this special community, whose energy makes them even more psychic. Their services are offered at the Center daily and by phone at (928) 282-2085.
Center for the New Age
341 State Route 179
across from Tlaquepaque
Sedona, AZ 86336-6111
888-881-6651 Free
928-282-2085 Main
928-282-7220 Concierge

www.sedonanewagestore.com
sedonanewage@gmail.com