Angelic Message of the Week
We are reminded of the importance of children.  They are the future and the responsibility for the people they grow up to be rests heavily on we, who are adults now.
All of us have a gift to give children.  That is true whether that is helping them with their problems, giving them purpose through activities and sports, teaching them both formally and informally, and certainly through parenting.
We are all teachers, because children look to us as their role models.  It is important that we set good examples, listen to their childish, but very important issues; advise them as needed, and simply be there for them.
Look in a child's eyes and see the light of God.  They come to us as innocents, eager to soak up knowledge.  Remember to take that seriously and fill their impressionable minds and hearts with love, security, and hope.
Ivory Angelic
---
---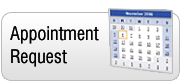 ---
About the Center for the New Age
Spirit guided us to this special place which centuries earlier was used by ancient people as a ceremonial site. We were guided by Spirit to open the Center at this place which is now the heart of spirituality in Sedona.
Description
We've searched the globe and pulled the most accurate Psychics and Healers and amazing Massage-Therapists from all over the world who have come here to be part of this special community, whose energy makes them even more psychic. Their services are offered at the Center daily and by phone at (928) 282-2085.
Center for the New Age
341 State Route 179
across from Tlaquepaque
Sedona, AZ 86336-6111
888-881-6651 Free
928-282-2085 Main
928-282-7220 Concierge

www.sedonanewagestore.com
sedonanewage@gmail.com