Could you be riding a dead Horse. Think about it. What would you do if you weren't afraid?
See if this sounds familiar?
You've been in the same job for twenty years, you hate it but it pays the bills.
You know there is something missing from your marriage, but you can't rock the boat. Besides your not leaving your House. Some women actually love their homes more than their husbands.
Or what about that habit you need to break, that friend whose problems you've outgrown, that argument you continue having.
Face it, your stuck in that comfort zone. We all have them. Your favorite restaurant, that favorite food you just can't pass up, that same fight with your kids are what make up your life. Until one day, when your comfort zone isn't satisfying anymore and you realize your stuck in a rut. If your stuck in a dead end job or a soul killing relationship it's probably making you sick or at least crazy.
A life is a terrible thing to waste. Are you up for the fight because that's what it's going to take to get from where you are to where you want to be. Oh and your ego is going to fight you every step of the way. It will be like pushing a rock uphill, only your the rock. You could stay safe, busy and preoccupied.  It's familiar and really not that bad. After-all there is no risk involved. No fear of the unknown and no courage required.
There are a few who show us a different way, who turn their backs on the familiar comfort and rush  forward with breathtaking confidence. Wayne Dyer was one of those people. He was moving forward till the day he died.  Gandhi, Golda Meir, Nelson Mandela are some others. Look at Oprah, not white, not thin, not privileged, but none of that stopped her. Oh, but your not one of these people so what is it you can possibly learn from them. You could learn how to make life happen , instead of waiting to see what happens.
You could take a step out on that limb, past security, past mediocrity. You could confront the bully, risk the rejection, open the business, insist on the raise, disappoint your father. Could you actually break your own boundaries and become someone you admire. It could be time to leap over that wall. What have you really got to loose. What's the worse thing that could happen? When you face that, you will realize it's really not that bad.
I have taken so many risks in my life to get me where I am today. There were times I failed. There were times, I lost all my money . I lost some friends, but got others . I lost my home, but got another. Looking back, I shutter to think what my life would have looked like if I didn't have enough faith in God and in myself to keep moving forward. Just take one tiny baby step in the direction of your dreams and when you get there, you'll see further.
Namaste
---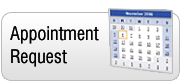 About the Center for the New Age
Spirit guided us to this special place which centuries earlier was used by ancient people as a ceremonial site. We were guided by Spirit to open the Center at this place which is now the heart of spirituality in Sedona.
Description
We've searched the globe and pulled the most accurate Psychics and Healers and amazing Massage-Therapists from all over the world who have come here to be part of this special community, whose energy makes them even more psychic. Their services are offered at the Center daily and by phone at (928) 282-2085.
Center for the New Age
341 State Route 179
across from Tlaquepaque
Sedona, AZ 86336-6111
888-881-6651 Free
928-282-2085 Main
928-282-7220 Concierge

www.sedonanewagestore.com
sedonanewage@gmail.com