I know Halloween is barely over and the stores are already sporting Christmas. Oh, but what about Thanksgiving? I myself am already in the Holiday Spirit. I am so grateful for everything that has happened in my life and everyone I love.
Gratitude is a very important part of the holiday spirit. Thanksgiving was all about being thankful for the abundance of food and friends. Sharing what we have been so blessed to receive. But also giving thanks for the lessons we have learned Giving thanks brings closure to the past. We must integrate what we have learned without judging how we have learned it.
Gratitude helps us attain an attitude of love. It helps us let go of fear. When we appreciate what we have and what we have accomplished, we can feel more confident about how we can accomplish even more. You have to admit that over coming challenges makes us stronger. It also builds self esteem.
Life has highs and lows. The lows are only the bleeps that keep the game here on earth interesting. You know the old saying" What doesn't kill You, makes you stronger." I think someone even wrote a song with that title.  The truth is, that's why we come to play this game, incarnation after incarnation.
The lessons we have learned are so valuable for our spirit to raise our consciousness. Some of us learn the easy way and some o9f us learn the hard way, but we all learn. Let's extend the spirit of the holidays all year long. Love giving, sharing and receiving the abundance of the Universe we have all created together. Namaste and thanks, Anita
---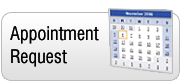 About the Center for the New Age
Spirit guided us to this special place which centuries earlier was used by ancient people as a ceremonial site. We were guided by Spirit to open the Center at this place which is now the heart of spirituality in Sedona.
Description
We've searched the globe and pulled the most accurate Psychics and Healers and amazing Massage-Therapists from all over the world who have come here to be part of this special community, whose energy makes them even more psychic. Their services are offered at the Center daily and by phone at (928) 282-2085.
Center for the New Age
341 State Route 179
across from Tlaquepaque
Sedona, AZ 86336-6111
888-881-6651 Free
928-282-2085 Main
928-282-7220 Concierge

www.sedonanewagestore.com
sedonanewage@gmail.com