Our family is spending the Thanksgiving Holiday at a beautiful resort in Scottsdale Arizona. When we made our reservation thru Price-line, the rate was quoted to be reasonable. When we arrived weeks later, we were given a waiver to sign with additional charges. Now imagine you have planned this whole vacation. Family and friends are meeting you here. You have reservations at their restaurant for Thanksgiving dinner. Now upon check in, you are told you are being charged an additional $20 per night to park your car. Where else would I park? There is also a 18% gratuity charge for the service help and a charge for internet.
Are you going to pay the extra fees? Of course you are. You're committed at that moment. Does it feel good? Not in the least. When I asked the bellmen if they got the 18%, they said, " not really", so I ended up tipping them in addition.
Now on the other hand, my son had reservations a few blocks away. He was very excited about his accommodations and the beauty of his hotel. They had a free Margarita happy hour, free breakfast and no extra parking or internet fees. When he came over to join us for Thanksgiving brunch, He said,"Mom, our resort is way better than yours". Guess where I'm staying next time?
My point here is, give people more than they bargained for. If you have a job, even if it's mediocre, give it 110 percent. Become indispensable. Go the extra mile. The more you give, the more you get. This is one of the key secrets of success that Napoleon Hill taught in his book, "Think and Grow Rich."
A couple of weeks ago, a bank offered me a loan at a reasonable interest rate. After jumping thru all the hoops, they doubled the rate. Do we really need to play these games?  What if we just did what we said we were going to do. After years of playing these games, I once told Holy Spirit, I want to sell something that people want to buy to help them have better lives. I really don't want to sell it, I just want them to want to buy it. Wa-lah!  Here I am at the Center For The New Age twenty years later being the best I can be. If I can do it, so can you. Be a blessing in people's lives.
Namaste, Anita
---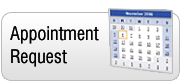 About the Center for the New Age
Spirit guided us to this special place which centuries earlier was used by ancient people as a ceremonial site. We were guided by Spirit to open the Center at this place which is now the heart of spirituality in Sedona.
Description
We've searched the globe and pulled the most accurate Psychics and Healers and amazing Massage-Therapists from all over the world who have come here to be part of this special community, whose energy makes them even more psychic. Their services are offered at the Center daily and by phone at (928) 282-2085.
Center for the New Age
341 State Route 179
across from Tlaquepaque
Sedona, AZ 86336-6111
888-881-6651 Free
928-282-2085 Main
928-282-7220 Concierge

www.sedonanewagestore.com
sedonanewage@gmail.com