The simple truth is that there is an easy way to live differently. Imagine life without struggle. That's right, first you have to imagine it. If you are in a struggle right now, you don't know how to not be in it. That's why you have to imagine what you don't know.
Remember when you were a child and really believed in Santa Claus. Maybe it wasn't reality, but it was imagination. You went to bed dreaming about flying reindeer and the dream was wonderful. When did you stop dreaming?
It's time to start dreaming again. What if no one ever told you that money didn't grow on trees. What if no one ever told you that life was hard. Or how about, Money is the root of all evil. Think about it, other people told you stories and you believed them. It's time you told yourself a new story.
Your subconscious mind  can be re-programmed and it's easier than you think. It will believe what you tell it. Just try it. Wake up every morning and before you get out of bed, tell it what a great day it's going to have. You live in a state of immeasurable wealth.  You live in a joy filled rich universe. My life is filled with money, good friends and loved ones. I always have more than I need.  I give large sums of money to my community, I have more than enough to pay taxes  and tithe. I love being a rich person. I love taking vacations. I have never had more and I have never felt better.
Fake it until you make it. It's just a matter of time. When I was younger, I used to go to Nordstrom Department  Store  in San Diego. I would stand at the top of the escalator and imagine I owned the store. I would see myself  having my employees moving clothing racks, stocking shelves, and making customers happy.  Twenty years later, I opened the largest Metaphysical Store in Sedona. Whatever you can believe and imagine, you can have. Start today imagining your amazing life.
Namaste, Anita
---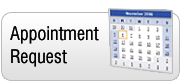 About the Center for the New Age
Spirit guided us to this special place which centuries earlier was used by ancient people as a ceremonial site. We were guided by Spirit to open the Center at this place which is now the heart of spirituality in Sedona.
Description
We've searched the globe and pulled the most accurate Psychics and Healers and amazing Massage-Therapists from all over the world who have come here to be part of this special community, whose energy makes them even more psychic. Their services are offered at the Center daily and by phone at (928) 282-2085.
Center for the New Age
341 State Route 179
across from Tlaquepaque
Sedona, AZ 86336-6111
888-881-6651 Free
928-282-2085 Main
928-282-7220 Concierge

www.sedonanewagestore.com
sedonanewage@gmail.com