If you're younger than 38, this will be the first time you see a full moon on Christmas. The last time this occurred was 1977 and the next time won't be till 2034.
The earths pale satellite will take a nice long trip across the sky starting on Christmas Eve, just a few days after Winter Solstice.
December's full moon  is called "Cold Moon" because it is the moon when winter fastens its grip and nights become long and dark according to The Farmers Almanac.
Full moons are always accompanied by folklore. This one is supposed to be good luck for Santa and his reindeer as they will be able to be seen flying through the lighted sky. The moon is also happening in the sign of Cancer with one eye on the past and a beacon of a brighter future with unexpected plot twists. Hold on Santa.
Winter solstice occurs 11:49 p.m. ET December 21 which is the longest night of the year before days start to lengthen again. The day of winter solstice is exactly 6 hours and 12 minutes shorter than June's summer solstice according to timeanddate.com
Namaste, Anita
---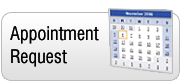 About the Center for the New Age
Spirit guided us to this special place which centuries earlier was used by ancient people as a ceremonial site. We were guided by Spirit to open the Center at this place which is now the heart of spirituality in Sedona.
Description
We've searched the globe and pulled the most accurate Psychics and Healers and amazing Massage-Therapists from all over the world who have come here to be part of this special community, whose energy makes them even more psychic. Their services are offered at the Center daily and by phone at (928) 282-2085.
Center for the New Age
341 State Route 179
across from Tlaquepaque
Sedona, AZ 86336-6111
888-881-6651 Free
928-282-2085 Main
928-282-7220 Concierge

www.sedonanewagestore.com
sedonanewage@gmail.com