Angelic Message of the Week
Another earth calendar year begins. This is a wonderful opportunity to begin manifesting the world you want. With all of the negativity in the media, it is easy to slip into a habit of fear and worry. Starting today, replace that with clear visions of abundance for all, peace, clean water and air, and anything else that would be part of your view of a wonderful world.
The angels remind you that you are powerful with your manifestations. Now, more then ever, what you think and talk about becomes reality. They ask that you be even more mindful of what you put energy into. For that is what your world becomes.
Happy New Year! May this be the year we see the enlightenment happening all around us.
Ivory Angelic
---
---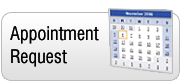 ---
About the Center for the New Age
Spirit guided us to this special place which centuries earlier was used by ancient people as a ceremonial site. We were guided by Spirit to open the Center at this place which is now the heart of spirituality in Sedona.
Description
We've searched the globe and pulled the most accurate Psychics and Healers and amazing Massage-Therapists from all over the world who have come here to be part of this special community, whose energy makes them even more psychic. Their services are offered at the Center daily and by phone at (928) 282-2085.
Center for the New Age
341 State Route 179
across from Tlaquepaque
Sedona, AZ 86336-6111
888-881-6651 Free
928-282-2085 Main
928-282-7220 Concierge

www.sedonanewagestore.com
sedonanewage@gmail.com