Angelic Message of the Week
You are no stranger to the need to make some really difficult decisions. Sometimes you hesitate because you fear making the wrong one. This has led to important decisions not being made at all.
Your angels want you to understand that you can trust your intuition. Subconsciously, you are picking up information about the situation and formulating possible options and outcomes. When it is time to make a decision, pray on it and then trust your intuition.
For most people, it is impossible to distinguish between an angelic message and your own thought. So if you have a moment of clarity, understand that it is your angels helping you with the process.
Make your decisions, deal with the outcomes and stand strong behind them.
Ivory Angelic
---
---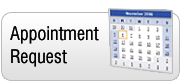 ---
About the Center for the New Age
Spirit guided us to this special place which centuries earlier was used by ancient people as a ceremonial site. We were guided by Spirit to open the Center at this place which is now the heart of spirituality in Sedona. Description We've searched the globe and pulled the most accurate Psychics and Healers and amazing Massage-Therapists from all over the world who have come here to be part of this special community, whose energy makes them even more psychic. Their services are offered at the Center daily and by phone at (928) 282-2085. Center for the New Age 341 State Route 179 across from Tlaquepaque Sedona, AZ 86336-6111 888-881-6651 Free 928-282-2085 Main 928-282-7220 Concierge www.sedonanewagestore.com sedonanewage@gmail.com