Money is a reward you receive for a service you provide. The more valuable the service, the greater the reward. Thinking of ways we can be of greater service, will not only help us make more money, but it will help us to grow spiritually.
That has been my experience. The more I studied on how to make more money, the more spiritual I got. Your prosperity consciousness was passed on to you through your DNA, from one generation to another. Stop passing it on.
The paper with ink on it represents money, but it is not money. Money is an idea. The earning of money has nothing to do with the paper stuff, it has everything to do with consciousness.
If your going to accumulate wealth, you have to become very comfortable with the idea of having money. Most people are not that comfortable with the idea, which is why they don't have any. The cause of poverty is a poverty consciousness. the late Mike Todd said, " Being broke is a  temporary condition, being poor is a mental state".
Your thoughts, feelings and words are the seeds you sow. If those seeds are negative and selfish, they will not grow money. It's your own consciousness that is creating your results. Can you change the results? Yes, that's the good news.
If you want to improve your finances, you have to first focus on changing your consciousness about money. You have to reprogram your sub consciousness mind, so it can help your consciousness mind think different. You can do this by reading books and listening to CD's that teach you how. The only way to get rid of negative sub consciousness thoughts is to put new consciousness thoughts in until they become habit.
Namaste, Anita
---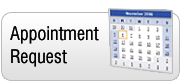 About the Center for the New Age
Spirit guided us to this special place which centuries earlier was used by ancient people as a ceremonial site. We were guided by Spirit to open the Center at this place which is now the heart of spirituality in Sedona.
Description
We've searched the globe and pulled the most accurate Psychics and Healers and amazing Massage-Therapists from all over the world who have come here to be part of this special community, whose energy makes them even more psychic. Their services are offered at the Center daily and by phone at (928) 282-2085.
Center for the New Age
341 State Route 179
across from Tlaquepaque
Sedona, AZ 86336-6111
888-881-6651 Free
928-282-2085 Main
928-282-7220 Concierge

www.sedonanewagestore.com
sedonanewage@gmail.com