Since this is International Friends Week, I thought I would share some of the wisdom he shared with friends.
I've learned that the best classroom is at the feet of an elderly person.  I've learned that when you're in love, it shows. I've learned that just one person saying to me, 'You've made my day!', makes my day. I've learned that having a small child fall asleep in your arm is one of the most peaceful feelings in the world.
I've learned that being kind is more important than being right. That you should never say no to a gift from a child, that I can always pray for someone when I don't have the strength to help him any other way, that sometimes a person needs a hand to hold and a heart to understand.
I've learned that we should be glad that God doesn't give us everything we ask for, that money doesn't buy class, that under everyone's hard shell, is someone who wants to be appreciated and loved, that to ignore the facts does not change the facts I've learned  that when you plan to get even with someone, you are only letting that person continue to hurt you, that love, not time heals all wounds, that no one is perfect until you fall in love with them.
I've learned that opportunities are never lost; someone will take the ones you missed, that a smile is an inexpensive way to improve your looks, that when your newborn grandchild takes your finger in his hand, you're hooked, that everyone wants to live on top of the mountain, but all the happiness and growth occurs while you're climbing it And finally I've learned that the less time I have to work with, the more things I get done.
Happy Friends week.
Namaste, Anita
---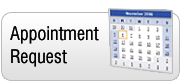 About the Center for the New Age
Spirit guided us to this special place which centuries earlier was used by ancient people as a ceremonial site. We were guided by Spirit to open the Center at this place which is now the heart of spirituality in Sedona.
Description
We've searched the globe and pulled the most accurate Psychics and Healers and amazing Massage-Therapists from all over the world who have come here to be part of this special community, whose energy makes them even more psychic. Their services are offered at the Center daily and by phone at (928) 282-2085.
Center for the New Age
341 State Route 179
across from Tlaquepaque
Sedona, AZ 86336-6111
888-881-6651 Free
928-282-2085 Main
928-282-7220 Concierge

www.sedonanewagestore.com
sedonanewage@gmail.com