Angelic Message of the Week
The angels are concerned about the fear that many of you are holding within you.  They showed me examples of how media encourages this fear in you.  I was shown television news, then saw it with a red slash "no" mark through it.  Then I saw the front page of a newspaper, with the same red slash through it.
Lastly, I was shown movie clips with violent scenes, and the red slash appeared again.
In order to leave the state of fear that has been created worldwide, you must refrain from the major sources of that fear.  Avoid fear tactic news, shun violent television shows and movies, and be careful to keep your own thoughts free of fear and violence.
Every time you feel fear, immediately replace it with a vision of a place that brings to mind serenity and peace.  It is a little thing that leads to a new experience of love based thinking for you.
Ivory Angelic
---
---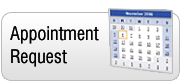 ---
About the Center for the New Age
Spirit guided us to this special place which centuries earlier was used by ancient people as a ceremonial site. We were guided by Spirit to open the Center at this place which is now the heart of spirituality in Sedona.
Description
We've searched the globe and pulled the most accurate Psychics and Healers and amazing Massage-Therapists from all over the world who have come here to be part of this special community, whose energy makes them even more psychic. Their services are offered at the Center daily and by phone at (928) 282-2085.
Center for the New Age
341 State Route 179
across from Tlaquepaque
Sedona, AZ 86336-6111
888-881-6651 Free
928-282-2085 Main
928-282-7220 Concierge

www.sedonanewagestore.com
sedonanewage@gmail.com