Angelic Message of the Week
Many spiritual persons are telling me that they are experiencing unusual fatigue of late.  I asked the angels about this and was told that there are two reasons for that.
One is that persons on a spiritual path are experiencing a rising in their vibrations.  This is necessary both to continue moving forward, and to survive on a planet whose vibrations are also rising.   Allow yourself to nap if you need it, and can do so.  Go to bed earlier, to ensure your body gets the extra rest it needs right now.
The other reason for this fatigue is the increase in dark energy attacks on persons of light.  Just as there are people who are light and good, there are people who are dark and have turned their back to good.  They will be attracted to your light, and will want to affect you in a negative way so you cannot help others the way your heart wants to.  Again, extra rest will go a long way to helping you.
The angels say that if your fatigue continues, see a healer to assist you with getting your energy back.  This is a temporary situation and there is light at the end of the tunnel.
Ivory Angelic
---
---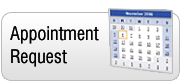 ---
About the Center for the New Age
Spirit guided us to this special place which centuries earlier was used by ancient people as a ceremonial site. We were guided by Spirit to open the Center at this place which is now the heart of spirituality in Sedona.
Description
We've searched the globe and pulled the most accurate Psychics and Healers and amazing Massage-Therapists from all over the world who have come here to be part of this special community, whose energy makes them even more psychic. Their services are offered at the Center daily and by phone at (928) 282-2085.
Center for the New Age
341 State Route 179
across from Tlaquepaque
Sedona, AZ 86336-6111
888-881-6651 Free
928-282-2085 Main
928-282-7220 Concierge

www.sedonanewagestore.com
sedonanewage@gmail.com