You might need ARAGONITE.  This beautiful "sputnik shaped crystal is a sparkling copper color much like the rocks of Sedona. It's a very reliable grounding stone attuned to the Earth Goddess. It has the ability to center and ground physical energies. It's very useful in times of stress.
Aragonite stabilizes the base and earth chakras. It can teach you patience and facilitates delegating and a pragmatic approach to life.  It helps one to concentrate on the matter at hand and gives insight into the causes of problems and situations. It calms the emotional body and combats anger and emotional stress. Good for meditation it helps raise your vibration to a high spiritual level.
Aragonite brings warm energy into the body and treats cold and chills. It also aids in calcium absorption. It's useful for healing bones.  It can restore elasticity to discs. While it helps strengthen the immune system, it also helps regulate processes that are happening too fast.
It's a great stone for holding in the hand for comfort. It can be placed over areas of the body needing healing. Place under your pillow to combat restlessness at night. It can come in other colors such as white, yellow and gold. I find the copper color to be the most attractive.


The Center has a small selection of ARAGONITE. Pieces range from as little as $15 to a large chunk for $135. Call Annie at 928-282-7220 or send us an Email.
---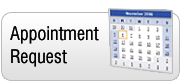 About the Center for the New Age
Spirit guided us to this special place which centuries earlier was used by ancient people as a ceremonial site. We were guided by Spirit to open the Center at this place which is now the heart of spirituality in Sedona.
Description
We've searched the globe and pulled the most accurate Psychics and Healers and amazing Massage-Therapists from all over the world who have come here to be part of this special community, whose energy makes them even more psychic. Their services are offered at the Center daily and by phone at (928) 282-2085.
Center for the New Age
341 State Route 179
across from Tlaquepaque
Sedona, AZ 86336-6111
888-881-6651 Free
928-282-2085 Main
928-282-7220 Concierge

www.sedonanewagestore.com
sedonanewage@gmail.com