A Master Mind group is a combination of like minds coming together for a specific goal. In his book "Think And Grow Rich", Napoleon Hill told how valuable Master Mind Groups were to creating success.
Whenever two or more come together the power of the mind is increased tenfold. Exactly how this works I can't scientifically explain, I just know it works from personal experience.
Forming a Master Mind Group can change your world. It can also be a big task, but well worth the effort. You are the average success of  your five best friends or people you spend time with. You can choose to hang with people who mock you for setting goals or inspire you and give you the power to achieve those goals.
You and only you can select a powerhouse team. Select a tight knit group you respect to accomplish business and personal goals. This is the best way to raise your vibration. Don't pick people just because you like them or because they need help. I have made the mistake in the past of thinking I could raise the vibration of other people of a lower vibration. That works to some extent, but that wasn't what I needed and not what we are suggesting here.
A successful Master Mind must operate in complete harmony and cooperation for the success of each member and the group. It has to be a committed group of like minded people who still have plans for their lives. We meet on a weekly basis to bounce ideas, brainstorm, develop your dreams, create synergy, support and learn and empower each other.
There are many different formats to accomplish this I personally have used a Science Of Mind format that I discovered many years ago. But you can use google to explore some formats you might prefer. Next week I will share with you my personal favorite.
Until then,
Namaste, Anita
---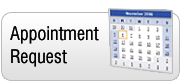 About the Center for the New Age
Spirit guided us to this special place which centuries earlier was used by ancient people as a ceremonial site. We were guided by Spirit to open the Center at this place which is now the heart of spirituality in Sedona.
Description
We've searched the globe and pulled the most accurate Psychics and Healers and amazing Massage-Therapists from all over the world who have come here to be part of this special community, whose energy makes them even more psychic. Their services are offered at the Center daily and by phone at (928) 282-2085.
Center for the New Age
341 State Route 179
across from Tlaquepaque
Sedona, AZ 86336-6111
888-881-6651 Free
928-282-2085 Main
928-282-7220 Concierge

www.sedonanewagestore.com
sedonanewage@gmail.com