If you just listened to my Video on this page, I realized I forgot to give thanks for a seeming small miracle. I mentioned that we really needed a SUV for our trip but we decided to settle for a cheaper car. When we called the Car rental company, the night before, they told us that they didn't have our car at this time, but probably would have in by the morning.
Sedona is a small town with limited car rentals and we have had trouble in the past. Robert however insisted that we would have the perfect vehicle for our trip. When we showed up at the dealer the next morning, they apologized for not having the car we ordered. They did however have a Pathfinder SUV that we could have at no extra charge. Walla!
Sometimes it's easy to forget when things are going right. Most people just focus on the problem and the things going wrong. In his book, The Heart Of A Course In Miracles, Michael Mirdad describes miracles in this way. Miracles are not a gift sent by God, like care packages. Instead , miracles come to those who are in the consciousness of miracles. We don't have to be completely "Christed" to manifest a miracle, but we certainly have to learn to accept and recognize them.
According to Michael and the Course, becoming  miracle minded, gives us spiritual power–even over the laws of this world. It's important to shift our mind.
What we create with our mind doesn't only bring us outer shift, but also brings us inner shift in awareness or a miracle.
I highly recommend Michael's book. While  A Course In Miracles is not an easy read, Michael puts the information is everyday language that is easy to comprehend, even for the novice. He also gives an easy exercise and steps to create miracles in you life. Bravo Michael.
---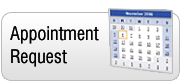 About the Center for the New Age
Spirit guided us to this special place which centuries earlier was used by ancient people as a ceremonial site. We were guided by Spirit to open the Center at this place which is now the heart of spirituality in Sedona.
Description
We've searched the globe and pulled the most accurate Psychics and Healers and amazing Massage-Therapists from all over the world who have come here to be part of this special community, whose energy makes them even more psychic. Their services are offered at the Center daily and by phone at (928) 282-2085.
Center for the New Age
341 State Route 179
across from Tlaquepaque
Sedona, AZ 86336-6111
888-881-6651 Free
928-282-2085 Main
928-282-7220 Concierge

www.sedonanewagestore.com
sedonanewage@gmail.com