When the law of attraction is working for you, there is no competition. When you think the law is working for you or whether you think it's not, your right. What you think about most of the time you will manifest.
When you come to the Center for a psychic reading, people sometimes ask our concierge, "Who's the Best." The answer is they are all terrific, but we want you to pick the one that is right for you. We believe the Law of attraction will pick the perfect reader for you.
All the readers here believe this and so we have no competition. I have been to Psychic Fairs where the competition among the readers is crazy. You see, you don't have to be spiritual to be Psychic. It's a part of your brain you can develop with practice. It's like I can play golf, but Tiger Woods can really play golf. With enough practice he has developed the neuropathways in his brain so he is now able to do it with unconsciousness competence.
Now if you have developed spiritual competence, then you know the law of attraction is working for you and you will attract to you whatever is for your highest and best good. When people ask me how to be successful, I tell them get spiritual first and then all the dominoes will fall into place.
Namaste Anita
---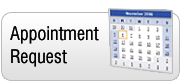 About the Center for the New Age
Spirit guided us to this special place which centuries earlier was used by ancient people as a ceremonial site. We were guided by Spirit to open the Center at this place which is now the heart of spirituality in Sedona.
Description
We've searched the globe and pulled the most accurate Psychics and Healers and amazing Massage-Therapists from all over the world who have come here to be part of this special community, whose energy makes them even more psychic. Their services are offered at the Center daily and by phone at (928) 282-2085.
Center for the New Age
341 State Route 179
across from Tlaquepaque
Sedona, AZ 86336-6111
888-881-6651 Free
928-282-2085 Main
928-282-7220 Concierge

www.sedonanewagestore.com
sedonanewage@gmail.com