Anita thinks there is. That place is Lake Powell. I have been going there for twenty years. Each time has been an amazing new adventure. I had my second out of body experience at Rainbow Bridge. I was transported to the top of the bridge and greeted by a Native American Chief, who told me I would be bringing many seekers here.
September is certainly the best time of year in Lake Powell. The tourists have left and the water is still warm. Hike, camp, fish and let's not forget waterskiing. I personally don't do any of those. I am here to connect with spirit and to seek my own slice of heaven. The desert is full of life and they say to catch a trout is a lucky omen.
Our boat is a Bravada Yacht, which was designed to meet the unique and discerning requirements of today's Lake Powell boater. It provides more style and luxury than any boat on the lake. It's deluxe Queen cabins and state of the art kitchen facilities are first class. We are fully stocked with all the comforts of home.
Lake Powell has more shoreline than the state of California and features 96 stunning side canyons that are all worthy of exploration. Get out and hike a canyon. You'll be rewarded with the amazing scenery and surprises around every corner–wildlife, cool shaded pools and maybe some ruins or petroglyphs.
The high lite of your trip will be your connection to the amazing spirit energy that engulfs your senses and gives you a brief look of what lies beyond our earth plane. Come join us for an experience you will never forget. You'll be enriched, enlightened and inspired.
Namaste day, Anita D.
---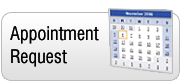 About the Center for the New Age
Spirit guided us to this special place which centuries earlier was used by ancient people as a ceremonial site. We were guided by Spirit to open the Center at this place which is now the heart of spirituality in Sedona.
Description
We've searched the globe and pulled the most accurate Psychics and Healers and amazing Massage-Therapists from all over the world who have come here to be part of this special community, whose energy makes them even more psychic. Their services are offered at the Center daily and by phone at (928) 282-2085.
Center for the New Age
341 State Route 179
across from Tlaquepaque
Sedona, AZ 86336-6111
888-881-6651 Free
928-282-2085 Main
928-282-7220 Concierge

www.sedonanewagestore.com
sedonanewage@gmail.com