"The Reconnection" or "Reconnective Healing" is an alternative to traditional medicine that reconnects us to the energy grid of the earth and to the entire universe. This technique enables us to interact with this powerful spectrum of universal energy and light on a permanent basis. This is something new; this is different; this is real!
The laws of quantum physics tell us that everything is energy. Scientists confirm the existence of an invisible field of energy around us – and within us – that influences the state of our health. The latest research suggests that there is a slow vibration rate in the body's energy field during illness.
During a "Reconnective Healing," one's acupuncture points and axiatonal energy lines become permanently opened allowing multi-dimensional frequencies direct access to the individual facilitating healing at the highest level. Disruptions in the body's energy field are corrected, allowing the body to balance its own physical, emotional, mental and spiritual health. The client is reconnected to the energy grid of the Earth and the entire Universe.
As an alternative to traditional medicine, the "Reconnection" clears energy blocks, restoring balance. Pain of various sorts, physical as well as mental or emotional, can be eliminated. In addition, renewed self-confidence, improvement of relationships, discovery of hidden talents, increase of energy and achieving a stronger spiritual connection or joy in life can be demonstrated.
William Tiller, star of "What the Bleep," says, With Reconnective Healing, many kinds of energy and light are flowing through the healer and into the healee. In other words, what is transpiring is beyond just what has been classically known as energy healing into a broader spectrum of energy, light and information.
This alternative approach can be a life changing experience introducing the client to an astonishing ocean of energy, light and information to allow for healing. The frequencies for this unconventional method are initiated by the practitioner at the start of the session. This process is facilitated while the client is relaxing, fully clothed on a massage table. There is no physical contact during the session.
"Reconnection" can only be administered through a Certified Reconnective Healing Practitioner. Such an individual has acquired the advanced certification achieved by direct participation in the program designed and developed by Eric Pearl. The "Reconnection" is administered in two sessios, over the course of two days, and takes approximately one hour per session. In this way, this amazing, magical approach to alternative medicine and healing allows us continual access to, and absorption of, the highest dimensional frequencies of healing energy, light, communication and intelligence now available to us.
"Concerning matter, we have been all wrong. What we have called matter, is energy whose vibration has been so lowered as to be perceptible to the senses. There is no matter." Albert Einstein
---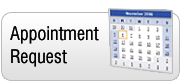 About the Center for the New Age
Spirit guided us to this special place which centuries earlier was used by ancient people as a ceremonial site. We were guided by Spirit to open the Center at this place which is now the heart of spirituality in Sedona.
Description
We've searched the globe and pulled the most accurate Psychics and Healers and amazing Massage-Therapists from all over the world who have come here to be part of this special community, whose energy makes them even more psychic. Their services are offered at the Center daily and by phone at (928) 282-2085.
Center for the New Age
341 State Route 179
across from Tlaquepaque
Sedona, AZ 86336-6111
888-881-6651 Free
928-282-2085 Main
928-282-7220 Concierge

www.sedonanewagestore.com
sedonanewage@gmail.com