Carnelian influences all aspects of the Sacral Chakra including primal feelings, sexuality, desire, procreation and pleasure. At the same time, carnelian governs the utilization of creative force and directs self toward divine devotion. This gemstone carries the ability to awaken latent creative potential; brings one the ability to release sorrow, fear and rage and stimulates physical energy and willpower. Carnelian is beneficial in the treatment of gall and kidney stones, viral infections and pollen related allergies.
Stimulates analytical capabilities and perception. Allows for connection and inspiration from the spiritual worlds. It protects against envy, fear and rage, and helps to banish sorrow. Stabilizes energy in the home and offers a love that is increased when returned. Dispels apathy, indolence and passivity. Stimulates inquisitiveness and subsequent initiative. Enhances personal power.
Carnelian stones support cohesion within a community as well as idealism and pragmatism. Carnelian is known as the singer's stone because it is said to bring clarity to the singer's voice. In keeping with carnelian meaning, the gemstone in parts confidence in performers.
A glassy translucent stone, carnelian is orange colored. It varies from a pale pinkish orange to a deep rusty brown. It's really known for its brilliant orange and red orange color and can be quite striking. Its name comes from the Latin word meaning flesh. It is also the birthstone for the zodiac signs of Tara wrist, cancer, Leo, and Virgo.
Carnelian is composed of silicon dioxide and is crypto crystalline quartz. It is formed when quartz crystals have iron. The color of the crystal depends on the level of iron in it. When carnelian is placed with other stones it will clear them of negative energy. If you place a carnelian stone near the front door abundance will be invited into the home.
---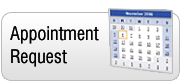 About the Center for the New Age
Spirit guided us to this special place which centuries earlier was used by ancient people as a ceremonial site. We were guided by Spirit to open the Center at this place which is now the heart of spirituality in Sedona.
Description
We've searched the globe and pulled the most accurate Psychics and Healers and amazing Massage-Therapists from all over the world who have come here to be part of this special community, whose energy makes them even more psychic. Their services are offered at the Center daily and by phone at (928) 282-2085.
Center for the New Age
341 State Route 179
across from Tlaquepaque
Sedona, AZ 86336-6111
888-881-6651 Free
928-282-2085 Main
928-282-7220 Concierge

www.sedonanewagestore.com
sedonanewage@gmail.com