#Horoscope #Aries #Taurus #Gemini #Cancer #Leo #Virgo #Libra #Scorpio #Sagittarius #Capricorn #Aquarius #Pisces #Horoscope – overview of this week
The Center for the New Age is pleased to present your Free Weekly Horoscope for November 8 – November 14, 2020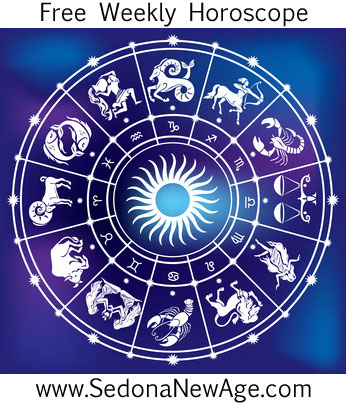 Receive our Free Weekly Horoscope in your Inbox
Aries Taurus Gemini Cancer Leo Virgo Libra Scorpio Sagittarius Capricorn Aquarius Pisces
Last Quarter Moon in Leo on November 8 urges us to take special care of ourselves as well as the children in our lives. Projects of interest are sometimes considered to be children as well. If you have a hobby of special interest, take the time to brighten and enliven this work which represents your own talent and bears the mark of your own approval.
Venus opposite Mars (November 9 – November 16) tends to create an acute awareness of the sexes, and draws our attention to the forces of love in a way that opens our awareness. This is a time when men and women, or masculine and feminine forces, are being made acutely aware of each other. Members of both sexes are often obsessed and crazed by the need to understand or accept the phenomenon of their differences.
Mercury enters Scorpio (November 10 – December 1). Mercury in Scorpio is often a time when communications are veiled in secrecy, and talk revolves around matters of intensity and sensitivity. This is a time to take caution with regard to matters of secrecy. It is also a time to be aware that a sharp tongue may easily cause a violent or challenging reaction.
Jupiter is conjunct Pluto (November 12 – December 24). Jupiter represents expansion, prosperity, social advancement, opportunities towards growth, to name a few while Pluto represents transformation, power, fate and is represented as the underworld god – Hades in Greek mythology. This conjunction of these two highly influential planes will affect absolutely everyone, and it is likely to bring an economic shift that for some may seem especially alarming, as the course of great economic change will be inevitable.
Aries Taurus Gemini Cancer Leo Virgo Libra Scorpio Sagittarius Capricorn Aquarius Pisces
Free Weekly Horoscope for your Sign
Aries:
Mars turns direct at the end of this week. This is good news for you, as it means that you can start moving forward again. Until you get to that point, however, be mindful that certain conflicts or difficulties could present themselves, as Mars opposes Venus earlier in the week. This could translate as a disagreement with someone, a relationship drama, or a need to fulfill your desires. If such a need is blocked, it could lead to irritability and frustration. Try to be mindful that suppressing what you're feeling (or desiring) could be counterproductive. If nothing else, Mars in your sign indicates a need to be assertive when it comes to going after what you want, so if you haven't been doing that, then now is the time to become a warrior.

---
Taurus:
As Venus and Mars clash in the sky, things could get pretty heated, and it might be a challenge to maintain your composure. Relationships are a key area for passions to rise, and in a healthy relationship, this could prove to be a positive expression of the Mars-Venus Energies. However, should conflicts arise, it might be time to have an honest and open conversation, particularly about where frustrations are creeping in. Mercury moving into your relationship zone strongly favors talking things through and expressing how you feel, and this could be the week when much progress and reconnection can be made.

---
Gemini:
Many people are content with doing only the bare minimum, only what is necessary. The "it'll do" mentality is fine when we're stressed or rushed or when energy is low, but as an overall attitude to life, it doesn't get us very far. This week as the Sun journeys through your house of work, duty and organization, see whether you can go the extra mile for someone. Maybe you can do just a little extra in your work, or perhaps there's a way you can improve on something you're doing. By bringing a loving attitude into everything you do – from polishing the floor to perfecting your yoga postures – you will find that success begins to ripple out into all corners of your existence.

---
Cancer:
We all know the importance of doing what we love, or at least spending our days doing what we enjoy, but how many of us can actually say that we do that? Fears and practicalities often get in the way of taking one or two risks to live a more creative life, but as the Sun journeys through your house of fun, it's a good time to speculate: "What can I do to create more of what I enjoy and less of what I don't?" It could start with taking up a new hobby or spending a little time in recreational pursuits. You should inject a little romance into your day or simply adopt a more enjoyable approach to life. Ask yourself: What would it take to live a more passionate life? Notice what answers arise.

---
Leo:
While the current climate favors time spent at home and catching up with family members, Jupiter's helpful aspect to the Sun brings an optimistic and expansive flavor to the week, suggesting that whatever plans you have should turn out well. This is an auspicious time, particularly toward the end of the week when you will be luckier than usual. Allow a little good fortune to make your life a bit easier, or consciously utilize the energies by choosing a goal or a plan, something you'd like to achieve, and focus your attention on that. Either way, the week is likely to end on a positive note.

---
Virgo:
If you want to make a good impression on someone, then now is the time. The Sun and Mercury in your communication zone make this a key time for sharing your thoughts, feelings or knowledge, and you can yield positive results from teaching, speaking, or writing now. The energies are also favorable for being on the receiving end of communication, so don't forget to listen when engaging in dialogue. Providing an ear can help a relationship to develop. It won't hurt to examine how you come across to others and to make little adjustments in your communication skills. By asking people how their day was to smiling at a stranger in the street, you will subtly influence others in an uplifting way and consequently raise your vibration in the process.

---
Libra:
You might want to get into a better position financially, and that's certainly a favorable option right now. However, your ability to negotiate might also extend into other areas, such as relationships and your personal needs. Earlier in the week, you should watch out for a tendency to become embroiled in a conflict, though, which could undermine your ability to negotiate for a successful outcome. You should consider what your priorities are and that which you most value. When you're clear on what matters most to you, then you can ask for what you want. Maybe the key is to truly believe that you are entitled to what you want, and then it will only be a matter of time before it materializes.

---
Scorpio:
Here's a terrific idea for this week to facilitate your well-being: "When you recover or discover something that nourishes your soul and brings you joy, care enough about yourself to make room for it in your life." We could also say that when you become aware of that which is detrimental to your well-being – a person, place, self-destructive habit or situation, care enough about yourself to get rid of it! This week is all about you and what you need for your well-being. Once you've identified what is and what isn't good for you, you can begin to create a more healthful way of living.

---
Sagittarius:
There is danger this week that you could overextend yourself or act in ways that are detrimental to others or yourself. Do not take on more than you can handle, and don't make promises you can't keep. Moderation is important now, as it will be easy to throw caution to the wind. Sagittarius is the sign of exaggeration, and this is likely to be a week in which you are tested to see how well you can handle your desire to be larger than life. If you feel you want more, that your life or elements of it aren't enough, perhaps you are lacking a sense of purpose. A little soul-searching will help you to determine what, for you, constitutes a meaningful life.

---
Capricorn:
There is a strong social theme his week bringing opportunities to get out and enjoy interactions with others. While all this is pleasant and necessary for your well-being, there is another element to the Sun's journey through your social zone to bring great awareness to where you are going in life, particularly in terms of what you can contribute to society or your community. It is good to remember that the more we give, the more we get back, so if you feel that there is more you could be doing to help others, whether it's volunteering for a cause you believe in or adding a new service to your business, this is the time to make some headway.

---
Aquarius:
The present sits neatly between the past and the future, and we're often advised to live in neither but rather to stay in the present. Of course, this is very difficult to do, as there are times when it is appropriate to focus on the past to see what you have learned or to help you create a better future. This is where you are now: heading to a brighter future if you can focus on what you would like to manifest. To accomplish this, you might need to take what you've learned from some past experiences to fuel forward movement. Then you'll be able to move in the direction that feels right.

---
Pisces:
There is a certain intensity in the air this week, and it would probably be best to get out and about to help offset the mood. Sometimes a trip out with a friend or joining in with a group can give a new perspective on life. Travel and adventure of all kinds are also favorable now to help broaden your mind and expand your sense of what is possible. Focus on your goals, by all means, but remember your aim is to explore, to expand and to be courageous as in the words of Helen Keller, "Life is either a daring adventure or nothing."
---