#Horoscope #Aries #Taurus #Gemini #Cancer #Leo #Virgo #Libra #Scorpio #Sagittarius #Capricorn #Aquarius #Pisces #Horoscope – overview of weekly astrology
Your Weekly Free Horoscope & Astrology Report
October 3 – October 9, 2021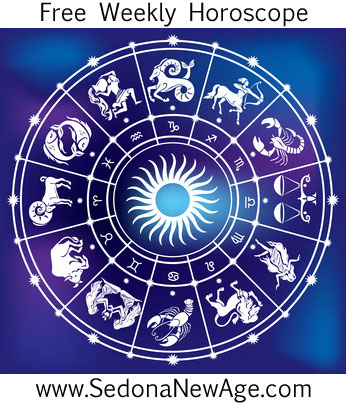 Receive our Free Weekly Horoscope in your Inbox
Aries Taurus Gemini Cancer Leo Virgo Libra Scorpio Sagittarius Capricorn Aquarius Pisces
As the planets line up in the people oriented sign of Libra, October is a good month to focus on unity and healing divisions. Much of our happiness in life depends on our relationships. Whether it's our friends or family, or romantic, it's time to reconnect with someone you were distant from. Mercury retrograde through Libra will impress on us a need for more harmonious relationships. Now is the time to make an effort to talk to or reconnect with someone your distance from.
With a New Moon in Libra we have the opportunity now to heal our differences and create better harmony in our relationships. With Mars active however, we may see some conflict before the healing begins. Sometimes there needs to be a crisis before the healing process can begin. This may likely be the case in October. Focus on creating new beginnings in relationships around the new moon of October 5. Use that first week to decide if you need to heal something or just move on. A person that you haven't seen in sometime could reappear.
Remember Mercury is retrograde .Back up electronic devices, avoid signing contracts. Normally this would be a good time for new relationships but with Mercury in retrograde, and Venus the ruler of Libra in Scorpio it might be a better idea to focus on creating new paradigms in your current relationships.
Aries Taurus Gemini Cancer Leo Virgo Libra Scorpio Sagittarius Capricorn Aquarius Pisces
Free Weekly Horoscope for your Sign
Aries
: Relationships are the key focus, especially around the New Moon on October 5. Passions are running high. Perhaps what you really need to do is focus on moving forward. Careful of your ego this week. If you need to be right, win an argument, or judge others, you may be going about things the wrong way. Power struggles are not going to be good this week. If you find yourself in conflict around this time, don't be too quick to blame the other person. Check with yourself to see if you are trying to gain power. This may not be a pleasant full moon. We may be shown darkness in ourselves and others. Simply acknowledge it. Whatever we hold up to the light becomes the light.
---
Taurus
: The new moon is time for you to put more time and energy into looking into your everyday routine. Nourishment and exercise are important but the other important thing you need to remember is that you need more rest. There are ongoing issues that need to be resolved. Are your routines working for you or against you? You need to build a strong foundation in order for you to move forward in the weeks ahead. There's a lot coming up for you this month and you need to make sure you're ready for it.
---
Gemini
: Your focus week is on fun and creativity. How can you manifest a more joyful situation? It's time to pay attention to what's happening around you. Be sensitive to your partner and you will be pleasantly surprised with the results. You're going to see some big changes in your personal and romantic life. Work on some legal issues and get the necessary paperwork in order. Also you may have some additional expenses this week, related to children and home improvements. Try not to stress out and be sure you get enough sleep. It's all going to work out.
---
Cancer
: Communication is going to be very important right now. It may be time for some changes either in your home or creating new beginnings with your family. There could be a dispute that needs to be resolved. Try not to be stressed. Problems will be resolved. You need to clear the way for the new things. You might have to finish up some paperwork or other irritating administrative tasks. Study all documents carefully and keep an eye on details. Your financial status situation is looking pretty calm. You may not feel particularly energetic health wise. It's OK to take it easy. Don't push yourself too hard.
---
Leo
: The planets are gathering in your zone of communication. You need to be very careful about how you approach confrontation. The temptation might be to deliver a few truths. However, be careful not to let your words be criticized. Instead it's best to encourage and motivate them to get what you want. Empower yourself and others with a positive attitude. You might find yourself jumping through a few hoops which will have a positive effect on your work. Follow your plan and don't let the details pass you by. Work related issues will be slower than you anticipated and you may have to deal with some red tape. Not to worry, everything will take place peacefully. Be extremely careful when looking over any documents required for work. Trust but verify.
---
Virgo
: Wealth may not consist of having great possessions but in having few wants. Are there things you want right now? A bigger house, a better car, a younger body, more money etc. This is a really good time for all of that, but remember to feel grateful for what you already have. For Virgo money is number one in October. Your conversations are going to be all about money. The Star's recommend that you refrain from trying to make it all about you and you respect others interests. Try to be a little softer when promoting your ideas. You can expect significantly more money than usual. Just relax and let it flow in. Take a little more time in paying attention to your partner. Saturn is responsible for health but requires discipline and personal responsibility.
---
Libra
: There is magic in believing in yourself this week. What would you like to happen? The planets are aligned perfectly for you to create whatever you want. The only thing stopping it, is your self-doubt. The good news is that with Mars as a new moon in your sign on October 5, you have the potential to change your situation and make it work in your favor. Things may look impossible but you're gonna have to go for it. Your relationship with colleagues is moving along nicely and your financial outlook is good. Your personal life might be a little stressful. However, Mars is in your sign and gives you the strength you need to work things out. You're feeling very energetic but use your abilities only for peaceful purposes.
---
Scorpio
: It might be difficult this week to let go of something that you have a vested time, energy and emotion in. Some things are not supposed to last forever and we sometimes need to let go of what no longer works for us. This week, as the new Moon aligns with Mars and Mercury retrogrades in your zone of endings, it might be time to lay the past to rest. It's time to save your energy for a big push forward. Financially speaking, this week seems very stable. Some of your most important events may take place at home. If you're planning to buy a house you may be able to do so this month.
---
Sagittarius
: You may find yourself being tested this week. Whatever challenges you're facing remember that with negotiation and continued effort you will prevail. This is a good week to focus on your social life and reconnect with friends you haven't seen for a while. That could be the key and help you get what you need. You need support in order to make your ideas happen, an old friend just might be the ticket. Star's recommend you pay close attention to any documentation because Mercury will be in retrograde. You may even need to postpone the trip. Venus is moving into your sign which means that your romantic and family life is about to improve. Your relationship with relatives is also gradually improving. Avoid making any promises which will be hard to fill later on and don't take on too much responsibility.
---
Capricorn
: Success is the theme this week, but it means different things for different people. For some it's about being autonomous and living authentically. For others it's about having respect and recognition for efforts and accomplishments. Whatever you're trying to achieve, chances are high that you will do it. Make sure you're going for what you really, really want. Change is on the horizon. What are you trying to change, the world or your surroundings, regardless you will succeed. This may involve expanding your business and in many cases will take place in another city. Your friends might introduce you to your future colleagues. Your financial outlook is stable, earning more and spending less. Your personal life's not really a priority, but there is hope for a happy ending. You're going to feel really energetic this week and your enthusiasm is contagious.
---
Aquarius
: As we age, it's very easy to get stuck in our ways and caught in our comfort zone. Something may need to happen to shake us out of our complacency. You might be challenged and even have a chance to change. Embrace this opportunity and look at it as an adventure. You're going to find yourself discussing controversial issues and it might be difficult to find common ground. Difficult issues related to land or real estate might be slow but will resolve themselves in your favor. Your financial position is looking good and you are regularly receiving money. It may be time to connect with some old friends and partners. The stars are not recommending going anywhere or meeting anyone new. Reconnecting with old friends is probably a better idea. Especially since you're feeling fantastic and everyone is noticing how attractive you are.
---
Pisces
: "All great changes are preceded by chaos." Deepak Chopra. This quote may have relevance for the whole planet right now, but it also might mean that you're finding yourself in an uncertain place right now. Transformation is inevitable so go with the flow. Something needs to change, a person, place, the situation, or an aspect of yourself. Trust what is happening is in accordance with a higher plan. Actually your overall situation is improving and all the problems you have been dealing with are fading away. Hold on because the future is getting brighter every minute. Financially it's going to be smooth sailing. You may also receive some unexpected profit. Any difficulty with relationships with relatives is improving slowly but surely. You might feel a little less energetic, so take care of yourself. Improve your diet and don't forget your supplements.
---