#Horoscope #Aries #Taurus #Gemini #Cancer #Leo #Virgo #Libra #Scorpio #Sagittarius #Capricorn #Aquarius #Pisces #Horoscope – overview of weekly astrology
Your Weekly Free Horoscope & Astrology Report
October 10 – October 16, 2021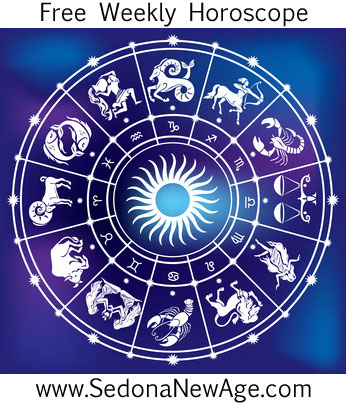 Receive our Free Weekly Horoscope in your Inbox
Aries Taurus Gemini Cancer Leo Virgo Libra Scorpio Sagittarius Capricorn Aquarius Pisces
The first part of the week is all going to be fun. Light and breezy conversations, chatting with people, planning social events. Tuesday continues in this vein, but now there's a bit of an added emotional depth especially when it comes to romance. With Libra everything is light, very harmonious and eloquent. On Wednesday we have the moon going into Pisces. This is a really good time to get in touch with your dreams and to speak to someone about your feelings. You're going to really have access to the emotional side of things.
Thursday could be a fabulous day for artistic activities, meditation and connecting with others. On Friday the moon goes into Aries and this is totally different. Pisces is the last sign of the zodiac sign very much about finishing things off. Ego and desire is going to break through and the question is going to be what it is that I want for myself. Uranus now comes into play and it's pretty much all over the place. Things could get fairly unpredictable and completely outside of the norm. Friday, Saturday and Sunday it's all about doing. How can I make things happen and how do I get them to go my way. Watch out for chaotic energy. This full Moon is called the Hunter's Moon. Energies will get a little more stable by next week.
Aries Taurus Gemini Cancer Leo Virgo Libra Scorpio Sagittarius Capricorn Aquarius Pisces
Free Weekly Horoscope for your Sign
Aries
: As the Sun continues its journey through your relationship zone closely aligned with fiery Mars, passion is high. It's unlikely that things will be calm, peaceful or without incident in your personal life so expect some drama. Do you need to assert your needs or accommodate those of someone else? Do you need to have an honest conversation, or to see an angry outburst from another as a reflection of your suppressed anger? It's very likely something needs to change. You can expect serious professional tests as well as personal conflicts.
---
Taurus
: As the Sun and Mars align in your zone of work and daily affairs, you are now in one of the most productive phases of your life. You can get a lot done this week. Try resolving some long-standing issues. You can advance in your work and improve your health through positive new habits. Motivation is the key, because Mercury is in retrograde you will need to be patient and willing to face occasional hurdles. Just keep in mind this is a time to sort things out.
---
Gemini
: Even though you would love to feel passion in your heart, it's going to be a challenge to let yourself feel vulnerable. Yes there are risks, you could get burned or have to make some changes. So you might have to choose this week between what is comfortable and the spark in your heart that's pulling you towards a more passionate creative existence. Try not to overthink it. Go with whatever you're feeling. You're just gonna have to follow your heart.
---
Cancer
: This is an excellent week for jobs around the home. But there's also some emotional issues that will emerge. Something that's been hiding might need to come to the light. There might be something unpleasant that no longer can be ignored. A lost item could reappear this week, or a memory. Trust whatever emerges, good or bad. It's showing up because it needs to. Once you've resolve this issue your inner peace and harmony at home should soon be restored
---
Leo
: As the Sun, Mars and Mercury retrograde gain momentum, it's likely that everything will seem more intense than usual. Be mindful of what you're thinking and use strategy in communicating it. Your attitude is the key to your success. Most things are not good or bad, but it's all about how we judge them. Your inner judge may be a little bit unruly this week and you will be convinced that you were right. It might be time to ask your higher self, how I can look at this differently. Be very careful in your interactions with others. Kindness and compassion achieve better results than judgment and anger.
---
Virgo
: Your focus is still very much on money. Your material life is very important to you and how you earn possessions and other things having to do with the physical world. You may want to consider at this time how you can make more money, earn more money doing what you love or focus on lingering financial issues. You may even decide to work less and enjoy some pleasures. Don't be surprised if things don't go exactly as planned since Mercury is still in retrograde. Something that you have neglected may come to the forefront as urgent. Just relax, keep trying and it will all be resolved very soon.
---
Libra
: As the Sun in Mars aligns with your sign, your self-confidence skyrockets. This is your key to your success. You also have Mercury in your sign, which puts the odds in your favor. You're going to have to articulate your feelings. You have so much positive energy around you right now it's almost certain you'll get what you want. This is a week when you can achieve so much. Be sure about what you want and focus on that, only seeing the end result as the positive outcome.
---
Scorpio
: No matter how big the problem, your intuitive self will always find the answer. Your job now, as the planets gather in your soul's zone, is to forget about how practical or rational your guidance is. It's time to put more emphasis on your inner guidance. The universe is ready to help you. However, you need to find those answers. Whether it's in a dream, a tarot card reading, or just that feeling in the pit of your stomach, the universe is trying to give you the message that you need, but you have to be open enough to listen.
---
Sagittarius
: Your path ahead becomes clearer and progress becomes easier as the Sun aligns with Mars in the most auspicious region of your solar chart. Now is the time to push forward with a dream or vision. Put extra effort into a social situation and enjoy opportunities with others to share ideas. This is a great week to make new connections. It's easier to have a team to join forces with to help you achieve your goals. You don't have to go to this alone. It might be a lot more fun sharing your progress with others.
---
Capricorn
: You seem to be jumping all over the place this week. It might be time to stick to the plan. Go in one direction first and see how that works before going into another direction. If there's a place you want to be or an outcome you want to see, be focused in that direction. There is a little room for flexibility but keep the overall vision in mind. This is a time to step forward with confidence, but you have to know where you're going.
---
Aquarius
: If you want to change your situation, you first have to change the way you think about it. We get used to thinking about things in a certain way and sometimes it's really hard to change your mind. You might have to have a new experience or an adventure to change your outlook. The key to success this week is to look at life with new eyes.
---
Pisces
: Sometimes we have to say this is what it is. Other times we need to find out why it happened that way. You might be in a situation in which you must decide which of these options are best for you. Sometimes you can't change your situation with power and control and you might just have to let it be. It takes courage to look at our dark side, perhaps you need to gaze at yours this week. That glance might help you to turn the situation to your advantage. This is the week when you need to face up to something that you might have first preferred to ignore.
---