#Horoscope #Aries #Taurus #Gemini #Cancer #Leo #Virgo #Libra #Scorpio #Sagittarius #Capricorn #Aquarius #Pisces #Horoscope – overview of weekly astrology
Your Weekly Free Horoscope & Astrology Report
October 24 – October 30, 2021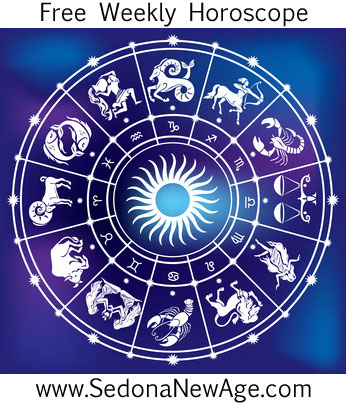 Receive our Free Weekly Horoscope in your Inbox
Aries Taurus Gemini Cancer Leo Virgo Libra Scorpio Sagittarius Capricorn Aquarius Pisces
The Moon is in Gemini between Saturday, October 23 and Monday, October 25. This is an excellent time for multitasking in any form of communication, exchanging information, sending emails, calling friends and acquaintances. It's also a great time for social activities, attending conferences, reading books, watching documentaries and connecting with new people.
With the Moon in Cancer between October 25 and October 28, it's the perfect time for family activities especially those involving children. Spending more time at home cooking, nurturing yourselves and loved ones. It's also a great time for imagination, so let's see what you can conjure up for this Halloween season. Also on the 28th, Venus sextile Jupiter. We may feel happy and adventurous. It's time to open your horizons and look towards something new. Avoid going to extremes, you may be prone to reckless spending.
OK, so what we have now is the Full Moon, having come in on the 20th, highlighting the forceful sign of Aries. This upcoming week is all about compromise through the energy of the Libra Sun.
On October 22nd through the 23rd, the Sun moves through Scorpio. We begin to feel a deep strong sense of strength. We become more secretive and intense about things. We know what we want and we're going after it. As a water sign Scorpio, is associated with the subconscious. Scorpio energy is as powerful and mysterious as the ocean. The intensity of Scorpio is like a hurricane and nothing is going to stop it. Scorpio is also a fixed sign, which means it is resistant to change. It holds things in and wants to preserve the old way of doing things. When the Sun submerges itself in the stormy seas of Scorpio on October 30, Mars the planet of passion and sex drive, will also enter Scorpio. Our strength and drive will intensify even more as we crave to win and transform things. Mars will bring us the fire we need to propel us forward and to burn away what's not working anymore. Scorpio is also the sign of precision and deep perception. If we can get past its tendency to sulk and throw tantrums, the presence of Mars can provide some powerful insight and intense concentration and we will have the energy to really push to get things done.
Aries Taurus Gemini Cancer Leo Virgo Libra Scorpio Sagittarius Capricorn Aquarius Pisces
Free Weekly Horoscope for your Sign
Aries
: The best use of the Mars energies through your opposite sign might be to help people. Fight battles for other people and stand up for their rights. Energize and motivate them. As Mars squares Pluto, you can choose to be the force for good in others lives or you can be embroiled in power struggles. If you're feeling frustrated, you may need to be more assertive. The Suns entry into your money zone makes this a good week to evaluate and prioritize what is a real value to you.
---
Taurus
: Sometimes we just don't know what to believe. We might buy into a dream because it seems to be an easy way to happiness. This week, as Venus squares Neptune, you need to be cautious about what you tell yourself. There could be an aura of deception or delusion around a situation. Face reality and don't delude yourself into thinking something is true, just because you want it to be. Especially where relationships or creativity are concerned. You have to get real.
---
Gemini
: You might be taking life a little too seriously this week. Are you feeling like you're carrying the world on your shoulders? You might need to take a time out and remind yourself of a time when you didn't have a care in the world. Despite the fact that there remains a lot to do, try to find moments to meditate and relax. Let your cares go.
---
Cancer
: The Sun's move into Scorpio is good news for you, as it signals a lightning mood to focus on joy and entertainment. Recreation is the theme here, so try to make time for your hobbies and anything else that rejuvenates you. We can all get weary from Life's demands, which is why you need to lighten up this week. Even though your energy might still be occupied with personal matters and domestic issues, there will be opportunities for play. This week remind yourself not to take everything so seriously just relax and trust in your heart.
---
Leo
: Burn out, bad mood and losing your cool are signs that you need to come home to yourself. Perhaps you have been too busy in the outside world or engaged in tasks that seem necessary, but did not address the needs of your soul. As the Sun moves into Scorpio, you might need to take some time out for yourself to remember who you truly are, by tending to your soul.
---
Virgo
: With Mercury now direct and the Sun in a positive area of your solar chart, you are in a good position to take charge of your life. This depends on your attitude. If you approach life with a positive focus you will attract positive results. Now couple this with constructive action and you can turn things around much quicker than you could've imagined.
---
Libra
: Pipe dreams, fantasies and illusions all serve as pleasant distractions that might seem preferable to reality right now. How many of us would rather turn on the TV and lose ourselves in an engaging drama rather than sort out that paperwork that's been piling up? Observe whether you are pursuing something temporarily enjoyable rather than something that brings more lasting benefit. Try to resist hiding out this week. Instead try to do something and create something meaningful.
---
Scorpio
: As the Sun moves into Scorpio, the planets are certainly in your favor. It won't be until Mars also moves into your sign, in early November, that you really notice positive changes. This week you will benefit from recharging your batteries and focusing on your personal needs. Do something fun this week. As the Sun returns to where it was when you were born, you'll feel an impulse to reconnect with yourself and source, so that you feel energized and inspired. Think of a time when you were most in love with yourself, what did that look like, how did you feel? Imagine and re-create.
---
Sagittarius
: The more you trust your intuition, the more empowered you become, then the happier you become. If you're feeling unhappy or weak, it might be because your intuition is trying to give you an important message that you are ignoring. You are blessed with a strong gut instinct and you usually don't have a problem going with your heart. It might be that you're letting the demands of life get in your way. It's time to take some quiet time to hear your inner voice. Once you hear it, your energy and motivation will return to normal.
---
Capricorn
: It's time to figure out who your real friends are. We can all remember those times when we were in difficulty. Try to remember who was there and who was not and learn from these experiences. This week you might find yourself in a situation that highlights the theme of friendship and the importance of surrounding yourself with people who have your best interest at heart. The Full Moon has just drawn attention to the past, and the key this week is to not spend too much time looking back.
---
Aquarius
: Do you love what you're doing? Does your life feel meaningful? The Sun moves into Scorpio and that's good news for you. It can help you step forward into fulfilling your real purpose in this incarnation. It might help you to remember that life's purpose is not just about work. It could be more subtle than that. Try to remember those moments when you felt most happy and your existence felt meaningful.
---
Pisces
: The intensity of the past few weeks begins to clear, as the Sun moves into your zone of adventure and new possibilities. Now is the time to turn your attention to what could be, rather than what is. It's time to make the most of what life has to bring you. Much of your success will depend on whether you have the optimistic enthusiasm to believe something is possible. You may have to get help in this department, either from a mentor or the book you've been putting off reading.
---