#Horoscope #Aries #Taurus #Gemini #Cancer #Leo #Virgo #Libra #Scorpio #Sagittarius #Capricorn #Aquarius #Pisces #Horoscope – overview of weekly astrology
Your Weekly Free Horoscope & Astrology Report
October 31 – November 6, 2021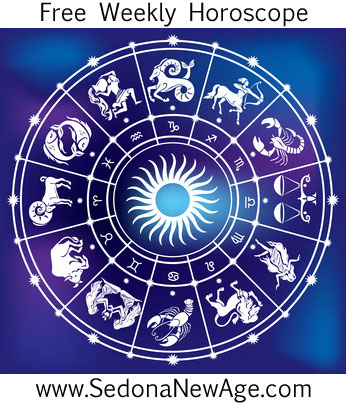 Receive our Free Weekly Horoscope in your Inbox
Aries Taurus Gemini Cancer Leo Virgo Libra Scorpio Sagittarius Capricorn Aquarius Pisces
Happy Halloween. OK so October is done. We are now going into November. November folks is going to be all about change. The planetary energies of November demand that we change. The fixed signs like Taurus, Leo, Scorpio, and Aquarius are likely to find November a challenging month. This begins with a powerful New Moon in Scorpio joined by a passionate Mars. This means there will be a lot of powerful and transformative energy that gives us all a chance to change something that is not working in our lives.
This could create a little tension, especially during the New Moon on November 4. Rebellious Uranus, in opposition to the New Moon and square to Saturn, create a tremendous amount of tension and the need to break free of our limitations. Especially during this first week of November, keep in mind that rigid patterns need to be overthrown. This is a time when everything comes up for healing and transition. Sometimes we can't move through these times with ease and comfort because we all have wounds that need healing. If you find yourself in a difficult position try, to practice forgiveness and letting go. Be the change you want to see in the world.
Aries Taurus Gemini Cancer Leo Virgo Libra Scorpio Sagittarius Capricorn Aquarius Pisces
Free Weekly Horoscope for your Sign
Aries
: Sometimes we're OK with change, in other times were forced to change. You might now be in a situation where something really needs to change, but you're feeling reluctant. You're going to be crashed out of your comfort zone, so forget about security right now. Your psychological fulfillment is more important and it might be time to let your old self die so your new self can be born. Scary but doable.
---
Taurus
: As Mars joins a New Moon in your opposite sign, you may want to go one way and someone else another. This is the week where you're going to have to decide whether to be right or to get along with others. Try to consider harmony, it is a great protector against illness. The trick here is to work towards harmonious relations while still being true to yourself. This is also a weekend with rigid patterns and old stuff needs to be overthrown. It's time for a new personal beginning.
---
Gemini
: This week's New Moon may show you that you need to change some daily habits and create a healthier lifestyle. What inspires you and makes you feel happy and healthy? Identify those things which depressed you physically and spiritually because you can now change them if you put in a little effort. You might want to consider a simpler way of life.
---
Cancer
: Discomfort is the Soul's way of indicating that you were out of alignment with your higher self. Or if you're having feelings of joy and happiness, maybe you're in alignment. You might be getting some signals of discomfort in the form of physical body aches and pains. Instead of putting these feelings on the back burner, think about what it would take to feel more in alignment with your higher self. The New Moon on November 4 is an opportunity to create a more authentic way of living, but you might have to take some assertive actions.
---
Leo
: The new moon might be wiping away all domestic energies this week. You might want to spend more time with family, change your decor or Feng Shui. It's a great way to declutter and remove old stagnant energies. Try to identify some of those areas in your life in which you're stuck. Clearing negative energy that may have built up in your relationship corner and have an effect on your personal life. This is a good week to observe how your surroundings are shaping you.
---
Virgo
: Attitude, attitude and attitude are really important this week. As the New Moon occurs in your zone of communication, much of your present situation depends on how you're looking at it. We often evaluate our situations more negatively than others. When you're trying to create a particular outcome that reinforces your way of seeing things instead of looking at the big picture it is a problem. But this week you have an opportunity to break this old pattern in a new way. This could lead to progress and major breakthroughs. Try looking at life through new eyes.
---
Libra
: This week's all about the money and your material life as Mars joins the New Moon on November 4 and potentially brings you more positive beginnings. Now is the time for new beginnings financially. It's time to go for what you want and stop waiting for permission. You have the right to enjoy life's pleasures. So it's time to be more assertive in manifesting your wants and needs. A sudden change might bring about time to invest in material matters. This is likely to be fate stepping in to help you, so don't resist.
---
Scorpio
: OK so this might not be the easiest week you've ever had. The New Moon in your sign brings opportunity for change. It's time to let go of whatever isn't working and start a new phase of your life. Use the powerful energies of this New Moon to make changes that really will support you. Relationships with others are going to be tricky. There could be some sudden brakes. But if you keep in mind that this is a time for new beginnings, you might be tempted to go with the flow. Ask yourself what really gets you excited. This could be a time to come alive.
---
Sagittarius
: You're going to feel uncomfortable this week. How do you try to run away from things you need to change? You're gonna want to escape through eating, drinking or working too much. This week a New Moon begins to form in the secret part of your chart. Something has been hiding and feeling compelled to make its way to you. Although it seems uncomfortable at first, it's an opportunity. Depending how you look at it you could feel lighter and freer. This is the week you can start to move on.
---
Capricorn
: Creative change is about to happen as Uranus opposes the New Moon on November 4. Instead of feeling scared or frustrated, see what changes you can make to move your life forward. This New Moon invites new beginnings in your social life. It could be a good time to make new friends and create new connections. Don't be afraid to seize an opportunity. We can only do so much alone. You can really benefit from joining forces with others and thinking more in terms of teamwork.
---
Aquarius
: So, this is not going to be the easiest week you've ever had. But instead of getting caught up in the difficulties, use your energy to move forward. You need new direction. The New Moon in the success and location region of your solar chart is aligned with Mars. This makes it a very auspicious time for your career and future. Your personal and domestic life might be a little tricky, but you might be able to make headway in your professional situation. Try to not get rebellious. Focus on what you can do and let go of what you can't. Tell the Universe what you want and the Universe will help you to make it happen.
---
Pisces
: Cowboy-up Pisces. The New Moon on November 4 is calling for bravery. There's something you need to own up to and face. You need to break free from old and limiting habits. Think of it as an adventure. The more adventurous you can be the better things happen. Something is calling you forward to bigger and better things in your life.
---