#Horoscope #Aries #Taurus #Gemini #Cancer #Leo #Virgo #Libra #Scorpio #Sagittarius #Capricorn #Aquarius #Pisces #Horoscope – overview of weekly astrology
Your Weekly Free Horoscope & Astrology Report
November 7 – November 13, 2021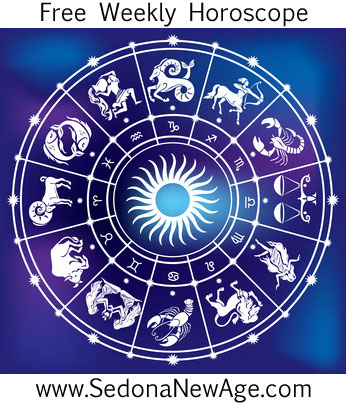 Receive our Free Weekly Horoscope in your Inbox
Aries Taurus Gemini Cancer Leo Virgo Libra Scorpio Sagittarius Capricorn Aquarius Pisces
As the Sun, Mercury and Mars ride through Scorpio, blasting open buried stories of ambition and fury, they will be squared to Jupiter and Saturn, in Aquarius. Aquarius is the perfect match for Scorpio meeting its intense power plays with a detached philosophy of idealism. These squares run from November 9 through November 20 and are meant to test our wishes and aspirations. What are we working for? Do you have a higher purpose? How can you make a difference in the world?
As these three planets make their way through Scorpio's underworld, they will be opposed by Uranus, the planet of upheaval and awakening in Taurus. Scorpio and Taurus are two sides of the same coin, both concerned over the question of personal power. The bull defines itself by what it has, while Scorpio takes ownership over home, controls it, and benefits from its unpredictably, power struggles & arguments. This is explosive energy and there is no stopping it. Instead of shouting and protesting, try to see how you can make a difference. When you resist something it only makes it stronger.
Aries Taurus Gemini Cancer Leo Virgo Libra Scorpio Sagittarius Capricorn Aquarius Pisces
Free Weekly Horoscope for your Sign
Aries
: As Mars digs deeper into your psychological mind, you may feel uncomfortable. Your shadow side is activated, but instead of judging dark feelings such as jealousy, anger, rage or fear as bad, consider they're trying to tell you something. If you feel a little out of control, it might be a good thing. Something you have pushed down is trying to make its way out. This could be helpful in the long run.
---
Taurus
: Relationships and your purpose in life are you present focus. There might be a clash between what you want and what you get. There might be some important lessons to learn about taking a more flexible approach. Be like a tree bending in the wind. That way, you are more likely to survive any storm, rather than taking a more stubborn approach.
---
Gemini
: This is a productive time when you can get a lot done. All that work that's been accumulating for a while, now's the time to get it done. Be careful not to overdo it, even though you're highly motivated. Remember if you take time to rest you'll have more energy to keep going and get more done. This week's events could leave you feeling hyped up, especially around November 10 and 11th. This is the time to do yoga or meditation or whatever else works to help you feel grounded.
---
Cancer
: Try to stop figuring everything out. When we analyze and overthink, we allow fear to hold us back and end up going nowhere. Deep down you always know the right choice to make. If you're currently faced with a problem, ask yourself what you really want to do, ask yourself what you really want. Then without thinking about it, feel the answer. If the answer allows you to have more joy, compassion and fun then you'll know you're on the right track.
---
Leo
: The Sun is traveling through your Home sector. It's bringing a chance to improve your domestic life. But there's also a chance to come home to yourself. Time spent improving your home or enjoying being at home, is an opportunity to engage with your inner self. Nurture your soul. Try to remember what's most important to you. Whether you spend time clearing your home base or writing in your journal, remember it's about getting in touch with your inner self. Put off chasing goals right now and spend more time on you.
---
Virgo
: As Mercury aligns with Mars, your power to get your message across becomes more important. The good news is this is an ideal week to communicate. The downside is that you could speak too harshly. You will get much farther if you use empathy and kindness to get your point across. Your mental motivation is going to be really high and you're going to find it easier to believe you can do some things you previously felt were impossible. Remember to ground yourself. Too much mental energy could lead to anxiety. Try using your hands to keep you grounded. Cooking, gardening, painting, creating things will help dissipate some of that mental energy.
---
Libra
: If there's something you want now is the time to ask for it. Your powers of persuasion will be enhanced by the Mars–Mercury conjunction in your zone of Money. You might not need to persuade or sell anyone on your ideas, but you might need to tell yourself that you can have more than what you've settled for in the past. This is one time in your life when you need to be assertive and realize you're entitled to live a more abundant life.
---
Scorpio
: Imagine what you could achieve if you just decided to go after it. With Mars in your sign you have more power than you realize and the chances of you coming out on top are extremely high. The challenge will be to stay calm in the face of dilemmas. Experiencing too much tension could lead to frustration and outbursts. Try to find constructive ways to unleash pent-up energy. Try going for a walk or pounding on the drum. If your personal life is a source of tension, remember that patience and tolerance are needed for averting disaster.
---
Sagittarius
: Now's the time to follow your intuitive feelings. This will really help you increase energy and power to get things flowing. As the planets gather in the zone of Soul and Spirit, you might find intuition works better than logic. There is a place for both in our increasingly scientific world, but pay a little more attention to dreams, feelings, visions, and synchronicity. The more you take time to observe, the more you will make the correct choices.
---
Capricorn
: You never have a wish without the power to make it come true. You may have to do a little work for it however. Every Capricorn understands the value of persistence, but as Mars squares Saturn, you might feel like you're not getting anywhere. If you find yourself besieged by feelings of futility, remember that this too will pass. Sometimes Spirit has a different timetable than you. Keep concentrating on the end result and not how you're going to get there. Draw strength from those around you and try not to make enemies with people that don't share your vision.
---
Aquarius
: Wouldn't it be nice if life just ran smoothly, but this is not the case this month. Your career might be going well and your relationships may not be so good. You might find your finances are terrific, but your health is presenting some problems. Our lives are a work in progress and there are times that call for change so we can grow our Soul. With Jupiter and Saturn in your sign, this is a time in your life that calls for a change and growth. Whatever difficulties that may present themselves could call for a change. And change in this case could be a good thing.
---
Pisces
: Do you know how we know when things are just going perfect for us? You know when things tend to flow in the right direction without any need for struggle. Synchronicity appears to smooth the way and creates a little miracle that confirms we are headed in the right direction. This week you will know whether what you're doing is right because there will be a synchronistic flow about it. Things could work out in your favor and life will just be flowing amazingly. All that's needed on your part is the willingness to step toward it, even if it seems too good to be true.
---