#Horoscope #Aries #Taurus #Gemini #Cancer #Leo #Virgo #Libra #Scorpio #Sagittarius #Capricorn #Aquarius #Pisces #Horoscope – overview of weekly astrology
Your Weekly Free Horoscope & Astrology Report
November 14 – November 20, 2021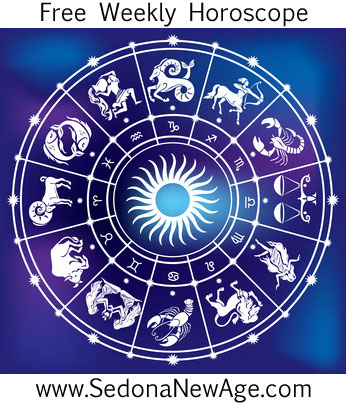 Receive our Free Weekly Horoscope in your Inbox
Aries Taurus Gemini Cancer Leo Virgo Libra Scorpio Sagittarius Capricorn Aquarius Pisces
On November 17 Mars opposes Uranus. Mars opposite Uranus transit can cause outburst of anger directed at those who have upset you in the past. The anger and resentment have been building up for some time now and you may not be able to resist the temptation to lash out. A lunar eclipse in Taurus on November 19 brings opportunities for letting go. Because it forms a harmonious link to Pluto, we can become aware of what has been keeping us trapped and work hard at forgiveness. The Full Moon partial Lunar Eclipse will blow open the family tombs, exposing hidden or suppressed history of manipulation, abuse and self-sabotage. This is the first of several eclipses on the Taurus – Scorpio axis, raging through 2023. Everything is up for renegotiation, especially financial matters.
This is not a helpful transit. Just as you may express anger and frustration in an unexpected explosive manner, you may be subject to attacks from other people. The best use of this disruptive energy, is to think twice before lashing out and use some tact and strategy before reacting to provocation. Use more forethought and seek guidance from trusted friends. Lunar Eclipse is also associated with a sudden ending, but it's always important to remember that every ending is also necessarily a beginning of something new. With a Lunar Eclipse in Taurus, the Sun lies in opposition to Scorpio. This polarity gives us a clue about the most likely nature of the emotional tension caused by this Lunar Eclipse. The Sun in Scorpio encourages us to look at the depths of our darkness and this rocks the entire concept of Taurus stability.
Aries Taurus Gemini Cancer Leo Virgo Libra Scorpio Sagittarius Capricorn Aquarius Pisces
Free Weekly Horoscope for your Sign
Aries
: As the Eclipse builds and Mars opposes Uranus, something might be about to snap. It's likely that you're under tension and feel pushed and pulled in opposite directions. Desire for freedom and change might cause you to have some outburst. Remind yourself that external security is an illusion, for all material things can be taken away. Have faith in yourself. Know that the universe may have a better idea. Don't resist change. Let things flow naturally forward in whatever way they like.
---
Taurus
: The Lunar Eclipse in your sign will bring clarity to a situation that has been unclear. The effort you have put in will bring you fulfillment. There might still be tensions in relationships and the key here is to communicate openly and honestly in expressing how you feel. Air any grievances, but focus on uniting energies with others. Conflict usually arises because we are not seeing something in the same way. This is your opportunity to listen to the other person so you can see where they're coming from and they can do the same for you. That's the only way positive changes can occur.
---
Gemini
: Take care of your body, your soul must see through your body eyes. If your physical vision is not clear, now is the time to take another look. Most of us see the body as something that serves us and becomes an inconvenience when it doesn't function properly. If we see the body as a temple of the soul, we can approach it differently. Ask it what it wants. Notice when your energy rises and drops when you eat certain foods or don't get enough sleep or exercise. The Lunar Eclipse on the 19th offers a turning point and a chance to do things differently.
---
Cancer
: The most beautiful things are not associated with money, they are memories. Don't let those moments pass you by. As the Lunar Eclipse builds, this is a good time to consider what it would be like to experience a life well lived. If your current life is falling short, how can you change it? Do you need to spend more time with friends or on making a difference in the world? Do you need more time with family and making your home a nurturing haven? Now is the time to decide what really makes you happy.
---
Leo
: The Lunar Eclipse on the top of your solar chart on November 19 puts emphasis on your work and professional life. It also highlights your future path. If there's been any confusion lately about where you're going, the Eclipse should clear the way. Perhaps you need to be open to change. It's not about listening to others. Your own intuition will speak to you strongly now, so trust your inner guidance and choose a path that feels right.
---
Virgo
: When we are bored, we seek new people, places and experiences. We get tired of what we are used to. While it can be good to have new experiences, if we constantly need the next thing to keep us interested in life, this suggests a deeper lack of meaning. As a Lunar Eclipse occurs in zone of higher purpose, you are given an opportunity to stop the endless search and find a deeper fulfillment. Try to remember when you thought your life was meaningful. The bigger adventure is within you and the journey begins with the knowledge that God is in you.
---
Libra
: Have you been giving your power away? Why? The Lunar Eclipse across the zone of power in your solar chart on November 19 suggests that a change is coming that is likely to increase your sense of power. Perhaps you're tired of being in a position of dependence or being controlled by others. Now is the time to focus on becoming more independent financially or romantically. You may need to break from something so strong this week, you might act impulsively. Try not to rush into something that you haven't properly thought out. Take the time to make your decisions calmly.
---
Scorpio
: Uranus is still in tight opposition to Mars. This suggests that the need to break free from a restricted situation is getting stronger. The Eclipse on the 19th, should be very helpful in enabling you to see your way forward. Avoid sudden changes or impulsive reactions until you have witnessed the events of the Eclipse. Increased clarity is likely after November 19, especially in your personal life. If someone else is a negative influence, the Eclipse might help you to assert your needs. It is important now that you put your well-being first, your health and sanity depend on it.
---
Sagittarius
: There are times in life when some things happened to us and we can't understand why. We lose a job, our best friend dies, we have an illness, or we find ourselves in an abusive relationship. If you find yourself in such a situation, it might be time to take a deeper look. The Lunar Eclipse in your zone of health, work and daily life on November 19 is likely to bring clarity and resolution. Your thoughts and feelings might be creating a new scenario. Now is the opportunity to change this into something better.
---
Capricorn
: The Lunar Eclipse on November 19 sheds light on matters connected with creativity, children, romance, and the need for greater authenticity. Are you really being true to yourself and living in a way that feels right for you? The Eclipse is likely to highlight areas of discontent, enabling you to make necessary changes. It will also bring fruition to efforts you have made in living your truth. Getting your ideas out into the world is really important now, but don't forget to have fun.
---
Aquarius
: Domestic matters are the central theme as the Lunar Eclipse on November 19 brings illumination into this area of your life. It could be that a family issue is resolved, or a domestic project reaches completion. This is a good time to put finishing touches to a home improvement project or to move on from your childhood or ancestral past. This could be a moving-on Eclipse, favoring newness and breaking the chains of the past. A new kind of future awaits you if you're ready to embrace it.
---
Pisces
: It's all about the attitude this week. The right attitude may magically connect us to all sorts of serendipitous opportunities. When your mindset is positive, things are definitely going to go your way. It's all about the Law of Attraction. We attract that which resonates with our dominant energy field. It's important to remember as that the Lunar Eclipse falls in your zone of communication. You need to take a look and determine if there is room for improvement in how you approach things. Perhaps this begins with not complaining, not judging and being grateful for all you have.
---