#Horoscope #Aries #Taurus #Gemini #Cancer #Leo #Virgo #Libra #Scorpio #Sagittarius #Capricorn #Aquarius #Pisces #Horoscope – overview of weekly astrology
Your Weekly Free Horoscope & Astrology Report
November 21 – November 27, 2021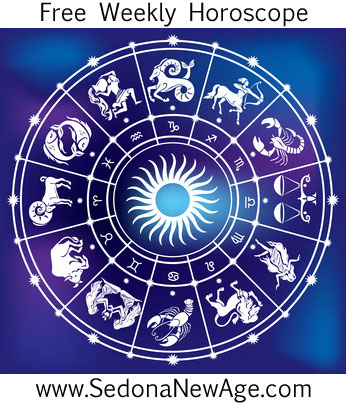 Receive our Free Weekly Horoscope in your Inbox
Aries Taurus Gemini Cancer Leo Virgo Libra Scorpio Sagittarius Capricorn Aquarius Pisces
OK, so we've had the Lunar Eclipse in Taurus on the 19th. Taurus is an Earth Sign and represents getting out in nature. If you were able to do some of that, then realize it's a time to come to terms with where we are going and what we are doing. This is going to be a big week for some kind of realization about what is valuable and we're not just talking about personal belongings. This is going to be the first eclipse of five that has a lot to do with value systems over the next year.
We're at a crosswords right now in the world and we have to change our beliefs systems. Things could get a little uncomfortable, but it's that tension in our cells that helps us break away from a belief system. Saturn is also squaring Mars in Uranus. That's why we are seeing radical governments all around the world trying to get their people to submit. It's a really interesting time for so many of us, so we're just trying to help people understand the cycles.
Don't take it personally, it's not just happening to you, it's happening to everyone on the planet right now and everyone is feeling this frequency. We are all under tremendous pressure right now, so whatever happens, be patient, tolerant, and forgiving with yourself and others. November, as with all difficult months, contains a nugget of gold. You can find it by identifying your answers to previous questions and then going out into the world and calmly, lovingly, and gently taking it one step closer to your magical vision.
Aries Taurus Gemini Cancer Leo Virgo Libra Scorpio Sagittarius Capricorn Aquarius Pisces
Free Weekly Horoscope for your Sign
Aries
: The intensity of the past few weeks begins to ease as the Sun moves into Sagittarius. Now it gets easier to see the light at the end of the tunnel, and you may receive a glimpse of what can be if you align your thinking with faith, adventure, and optimism. We all know the more we dwell on negative outcomes, the more we are likely to stay stuck. Switching to a mindset of power, strength, and positive conviction can work wonders. Now is the time to think in more adventurous ways, even allowing yourself to believe what may seem impossible.
---
Taurus
: The snake which has not cast its skin has to die. It is likely that you now need to shed your old skin and let go of something that is no longer serving you, a situation, a place, a person or an aspect of yourself that is holding you back. Clinging is probably the worst thing you can do right now. You might find, the more ou hold on, the more likely life will take matters into its own hands and create drama. The only certainty in life is change. With Uranus, the planet of change and revolution in your sign, trying to keep everything the same means swimming against the tide. You might find more energy and inspiration unleashed when you stop struggling and allow life to move in a direction that it wants to.
---
Gemini
: Relationships become the center of attention this week as the Sun joins Mercury and the South Node in your zone of the other. If all isn't sweetness and light, it might be fate rather than anything you did. Any problems could be signs that something needs to change and that your old methods and habits of relating do not work. Don't let yourself get sucked into an abyss. Draw on your strength to resist old patterns.
---
Cancer
: Movement has got to be your purpose this week. The less you move, the more energy blocks you will create, until illness sets in. Energy blocks often begin on a spiritual or psychological level. When you get stuck in your ways and play it safe you will become complacent and your life will suffer from lack of movement. Now is the time to move physically, emotionally, mentally, and spiritually. Start with physical movement which gets the energy going and can lead you to feel inspired and overcoming the block.
---
Leo
: We all know someone who has suffered an apparent misfortune and later said it was the best thing that ever happened in their lives. Someone lost her job only to find herself living her true vocation. A jilted spouse went on to find his soul mate. These are extreme examples of seemingly negative experiences that contain some sort of blessing. If you find yourself annoyed because something's not going your way, wait to see whether it turns out to be a blessing in disguise. It might not be obvious at first, so be patient and anticipate a gift within the challenge.
---
Virgo
: It's time to come home to yourself, as the Sun reaches the Nadir of your Solar Chart. There should be less need of being busy right now in the outside world and more desire to be at home nurturing yourself and those around you. You might be called home for domestic or family matters. It might help to remember that it is only when we build a strong foundation that we are able to go out in the world and be successful. Whatever weakness is currently apparent with your home, a family member, or something within you, now is the time to strengthen your family unit and keep out the dark forces that might seem to undermine you.
---
Libra
: Take extra care while traveling this week as the planets lean toward mishaps. Maybe it would be better to stay still and quiet. It's a good time to focus on relationships as Venus forms a harmonious link to Mars, suggesting possibilities for love and harmony. Regardless of whether you find yourself in a busy or a romantic phase, your mental approach and not overthinking is the key. Too much thinking can delude you're will. Try to hold back on analysis and let your instincts carry you forward. If you overthink things too much, life could take on a momentum of its own. Replace any negative thoughts with positive ones and you're going to see positive results.
---
Scorpio
: The intensity of the past few weeks begins to slow. This is a good week to focus on the material aspects of your life, such as money, work, and enjoying your surroundings. It's easy to miss life's simple pleasures when you are so busy. This week gives you an opportunity to get back in touch with yourself and enjoy a more sensual way of living. Take a moment to notice the beauty around you. There's more to life than struggling and surviving. Mars is still in your sign, so you get the best of both worlds: the ability to make great headway in whatever matters to you and the opportunity to relax and enjoy life's simple pleasures.
---
Sagittarius
: The Sun's move into your sign is good news. You will notice an increase in motivation, confidence, energy, and general well-being. The Solar Return is always a chance to connect with source and seek new opportunities to enjoy. You should also find that the focus will be on you, so use this in whatever way you can. Focus on your personal desires and ambitions. Get clear about what you want most to do and take steps to manifest a life that feels more authentic. There are likely to be events that encourage you to question who you are and what you really want. You're gonna find new confidence to start making the necessary changes.
---
Capricorn
: The Sun's move into Sagittarius, is a clue for you to slow down. If November has been a demanding month, you might need to take time to rest. Try nourishing your Soul. Take a walk in the woods, a candlelight bath or maybe even turning over a Tarot card. You really will benefit from a more quiet internal way of living. This will have the added benefit of enabling you to get in touch with your intuition, which will guide you toward where you need to be.
---
Aquarius
: The Sun's move into your Social Zone brings opportunities to expand beyond your normal sphere of influence. Be careful not to ignore such opportunities. It might be easy to think that other things are more important. It is crucial to make an effort to reconnect with friends, to make new connections, and to push yourself out in the world. If things get a little disappointing socially, try to let it go. You might be able to help a friend or an acquaintance that suffers misfortune this week. You might need to lend a helping hand. There's a lot to learn about friendship this week.
---
Pisces
: Now is the time to focus on the future and let the past go. The older we get, the more baggage we have accumulated. This is why it is important to periodically cut ties to people, places, and situations that are no longer physical parts of our lives even though they have helped us with experience. Tiredness and lack of motivation are signs that we are carrying too much of our past with us. This week, as the Sun moves into the future-oriented sphere of your Soul Chart, take a bold step forward in whatever direction feels appropriate and inspiring. It's time to move forward.
---