#Horoscope #Aries #Taurus #Gemini #Cancer #Leo #Virgo #Libra #Scorpio #Sagittarius #Capricorn #Aquarius #Pisces #Horoscope – overview of weekly astrology
Your Weekly Free Horoscope & Astrology Report
December 5 – December 11, 2021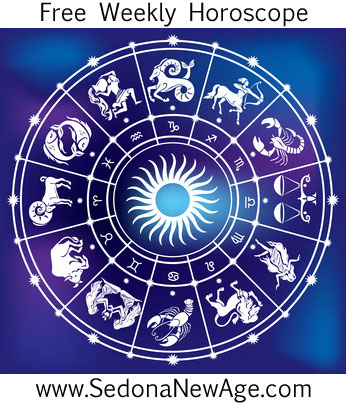 Receive our Free Weekly Horoscope in your Inbox
Aries Taurus Gemini Cancer Leo Virgo Libra Scorpio Sagittarius Capricorn Aquarius Pisces
Monday, December 6 Mars sextiles Pluto, this is a day of intense willpower. It's excellent for a project requiring sustained physical stamina and profound concentration. We could be drawn into topics relating to life after death. We might also be concerned with joint financial matters.
On Tuesday, December 7 Mercury squares Neptune. It's best not to sign legal papers or documents right now and wait for a more focused and grounded time. We could feel more tired than usual. It's best to lay low and watch a feel good movie. Reading inspiring novels would be artistically creative.
On Saturday, December 11 Venus conjunct Pluto, Mercury sextiles Jupiter, and Sun squares Neptune. This is a good day for a passionate romantic date. A new love relationship feels faded unless espressed with greater confidence, exuberance and optimism. This is an excellent time for lecturing, publishing, attending a conference and gathering with like spirited friends. Don't force yourself to be efficient, just go with the flow.
Aries Taurus Gemini Cancer Leo Virgo Libra Scorpio Sagittarius Capricorn Aquarius Pisces
Free Weekly Horoscope for your Sign
Aries
: This week is about questioning your core beliefs. The need to travel gets stronger as you need more information and experience for your spiritual transformation. Get ready, big spiritual transformations are on the horizon. A big question this week is about the people and organizations in your life. Is this what you really need? Powerful changes are coming up in your career, could be a promotion or raise. Let go of past concepts, it's time to create a new foundation.
---
Taurus
: This week brings a rebirth of sorts. For a while things could feel quite intense. The more willing you are to surrender to the shedding process, the more easily and quickly your birth into the world your that higher self is trying to create. Take heart knowing your problems are on the mend.
---
Gemini
: This is the perfect week to turn over a new leaf in your key relationships. A new development is likely. This is when you can say that whatever has gone on in the past is done and today is a new day. Communicating your feelings will be important, so if something needs to be said, don't be afraid to say it.
---
Cancer
: Now is the ideal time to consider changes in your health, work, and service. Perhaps the big consideration is not so much what you do, but why you do it. Would you benefit from letting go of your old patterns, particularly if these have been stopping you from flourishing?
---
Leo
: You might want to consider how you can live a more carefree life. Fear, worry and anxiety don't help and also make matters worse. Try to trust that all will be well, and even if it isn't, see those occasions as opportunities for spiritual growth. Every adversity brings the chance to develop and grow, absolve, or learn a lesson.
---
Virgo
: Now is the chance to mend something that might be fractured. It's time to create stronger and deeper foundation that enable you to go out in the world with greater conviction. The key might be simply to communicate how you feel, discuss matters with a therapist, or talk to a family member. It can also mean sharing your ideas on how to improve your home, even if that is just bringing a more festive feel to your surroundings. This is a new chapter of your life.
---
Libra
: It's important to remember that your thoughts are charged with energy and when you think about a person positively or negatively, he or she receives that energy. Therefore if you want to change your relationship or help another, make sure your thoughts are positive and generous and they will respond in kind. Very few of us realize that we are sending and receiving stations. But the more we understand our mental powers, the more we can change the reality around us. Remember you have the power to create miracles and any problems can be turned around by changing your thinking.
---
Scorpio
: Adopting a new approach towards money in the material world will lead to more abundance. You won't have to watch your purse strings too much this week. You'll have a sense that things are moving in the right direction, and the key to it all is to appreciate a better situation for yourself.
---
Sagittarius
: You could be tempted to overdo things this week because there's so much planetary energy in your sign. It's easy to get caught up in excess this time of year and the current planetary activity will encourage that. Consider whether you really need the things you think you do.
---
Capricorn
: If you're not in a celebratory mood, don't worry about it. It might be more fitting, for example, to engage in a ritual that releases the old or have a ceremony that acknowledges or celebrates what has gone.
---
Aquarius
: From this point on, things will more likely go your way. Opportunities for something better will soon appear. Again, where are you going? Knowing where you're going is vital for a sense of confidence and having the right people accompany you on your trip is key for manifesting inspiration.
---
Pisces
: Avoid rushing ahead of yourself this week. For now just keep your eyes fixed on your chosen destination and be resolute in your desire to get there. Use the powerful energies of the December 4th Eclipse to start a new direction. Whether that relates to your personal life or your professional life.
---