#Horoscope #Aries #Taurus #Gemini #Cancer #Leo #Virgo #Libra #Scorpio #Sagittarius #Capricorn #Aquarius #Pisces #Horoscope – overview of weekly astrology
Your Weekly Free Horoscope & Astrology Report
December 12 – December 18, 2021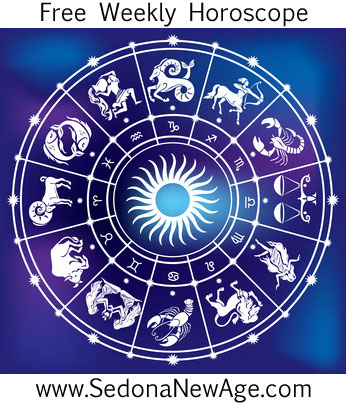 Receive our Free Weekly Horoscope in your Inbox
Aries Taurus Gemini Cancer Leo Virgo Libra Scorpio Sagittarius Capricorn Aquarius Pisces
The Moon in Aries between Saturday, December 11 and Tuesday, December 14 is the perfect time for intense physical activities and anything requiring forceful direct action and self-assertion. It is also good for displaying leadership, spontaneity, and goodwill.
With the Moon in Taurus between December 14 and December 16, this is an excellent time for financial matters, such as paying off debts, asking for money that is owed to you, investing in real estate and buying & selling in general. It's also good for taking a stroll in the park, driving through the countryside, connecting with Mother Earth and doing bodywork. Remember to keep your focus on the positive this week. It's a great time for multitasking.
Aries Taurus Gemini Cancer Leo Virgo Libra Scorpio Sagittarius Capricorn Aquarius Pisces
Free Weekly Horoscope for your Sign
Aries
: Powerful changes on the horizon, maybe in your career. This week is setting the stage for a lot of new activities. Your passion is coming out and changing what you believe. Also, add a little more humor to your relationship.
---
Taurus
: Lots of opportunities to disconnect from the past this week. This is huge. Venus conjunct Jupiter is very important and triggers some revelations. Deep psychological changes are on the horizon for you. There's going to be some sort of adventure that surprises you, maybe even a sudden trip. Mars is probably going to drive up your sex drive. You may even think about writing that book.
---
Gemini
: The Full Moon in Gemini is going to give you a look at yourself. You're going to feel very social and active this week. You may need someone to converse with and share ideas. You may have an urge to travel.
---
Cancer
: You may be pulling away from individuals in certain situations that are not healthy for you. Changing daily routines are coming up and the way you look at yourself, appreciating you. It's gonna be more of a positive outlook over the month. More traveling for work will be very positive. Imagination and intuition are very strong this week as Mercury enters Capricorn on the 13th.
---
Leo
: It might help you to trust in the mysteries behind the surface of life and know that the Universe has your back. The more you align with the invisible spiritual power, the more you will feel like you're being taken care of and the more effortlessly life will flow. You could be on the verge of a rebirth. Take the plunge and you will have a safe landing.
---
Virgo
: December urges you to start fresh in your domestic life. When this area of life functions effectively, everything else follows suit. You need to get ready, because Jupiter is in your opposite sign and is an invitation to bigger adventures and more joy in relationships. Good omens in your love life this week.
---
Libra
: December is joyful depending on whether you drift lower or move higher and fly with the Angels. There is the potential for some very positive and exciting changes. If you can align with positive energy and good feelings, the key areas of your life will flourish.
---
Scorpio
: Time to turn over a new financial leaf. Prepare to focus on a more creative and joyful life. Jupiter is moving into Pisces and looks to remind you that life is not an uphill battle. If something doesn't bring you joy, don't do it.
---
Sagittarius
: There is no quick fix this week. The real task is to go for what's meaningful. As Jupiter arrives in your domestic sphere, it's reminding you that you have everything you need. Home and family is where your joy is found.
---
Capricorn
: With Saturn tightening square to Uranus, there will likely still be some tensions and challenges. The good news is, difficulties are beginning to fade. A positive mindset is the key to unlocking fortuitous events. More things are possible than you previously thought.
---
Aquarius
: Don't be afraid to welcome change. It will become apparent to open a different trajectory. With more supportive companions, you will be able to break your old patterns, so a new you can emerge.
---
Pisces
: Use the powerful energies of the Eclipse to start your new direction. How can you fulfill more of your purpose? Keep your eyes on the future while working to eradicate the ghosts of your past. As you free yourself, you will have more energy and a joyful way of living. Don't allow anxiety to get in your way and block your faith. All will be well. Forget past mistakes.
---