#Horoscope #Aries #Taurus #Gemini #Cancer #Leo #Virgo #Libra #Scorpio #Sagittarius #Capricorn #Aquarius #Pisces #Horoscope – overview of weekly astrology
Your Weekly Free Horoscope & Astrology Report
December 19 – December 25, 2021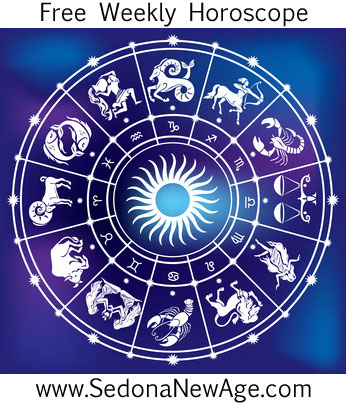 Receive our Free Weekly Horoscope in your Inbox
Aries Taurus Gemini Cancer Leo Virgo Libra Scorpio Sagittarius Capricorn Aquarius Pisces
The end of the year is near and ushering in the annual move through the expensive energy of Sagittarius season into the structure of Capricorn season. The moon will be in Cancer between Sunday, December 19 and Tuesday, December 21. This is the perfect time for family activities, especially those involving children. It's a good time for spending more time with the children and loved ones cooking our favorite foods and nurturing ourselves. Anything that requires a little imagination and a slight touch of craziness should be good.
The moon in Leo between December 21 and December 24 is the time for indulging in glamor, attending dramatic performances, or throwing elegant parties. With the Moon in Virgo, December 24, this is a great time for starting new fitness programs, learning something new, starting to eat healthy, cleaning the house and reorganizing drawers. It's also a perfect time for detailed work, focused use of intelligence, and taking care of small pets.
Aries Taurus Gemini Cancer Leo Virgo Libra Scorpio Sagittarius Capricorn Aquarius Pisces
Free Weekly Horoscope for your Sign
Aries
: On December 19, Venus retrograde begins in Capricorn in your career sector. Listen carefully, because this happens only once every 18 months and in the same sign every eight years. This is focusing on your professional world. Venus represents money, finances, relationships, love, and beauty. During this time you can ask for a promotion, reassess your finances and take a closer look at your professional relationships. If you work in the aesthetic areas, like beauty, fashion, or design it's important to hold off on any new launches until after retrograde.
---
Taurus
: The Full Moon in Gemini is on December 18, placing the energetic spotlight on your second house of finances, self-worth and earned income. New and positive information surrounding how you make your money can be revealed at this time. Plus a new project or an important meeting can expand and elevate your career, due to the support of connection between the Full Moon and Jupiter in Aquarius in your professional 10th house.
---
Gemini
: It's time to speak your truth as we move into the final weeks of this month. This is a powerful time for you, thanks to a final total solar eclipse occurring in your partner sign of Sagittarius. This Lunar major event is lacking in the final changes in the areas of your partnership, romantic or work. December 19 Venus turns retrograde in Capricorn in your eighth house of shared resources. Expect revisions and changes to your budget, how you manage shared finances, and also an increase in cash from past investments in some cases.
---
Cancer
: On December 18 there's a full moon in Gemini placing the spotlight on your hidden truth. This is also activating your work and day-to-day routine with Sagittarius Sun in opposition to the Moon. Perhaps you finally decide to propose something new with your colleagues that will completely change your work strategy. It's a time to approach this week with a new mindset, releasing what has been holding you back. It's important to be aware of burn out though, so pace yourself.
---
Leo
: On December 18 the full moon in Gemini is in your 11th house of groups and friends. This is also your vision for the future, and the Full Moon will light the way towards new and better opportunities. This is an optimistic time for your creative projects. On December 19 Venus will turn retrograde in the sign of Capricorn in areas in your chart involving work, health, and daily routine. It's time to revise how you approach your day and make a positive shift towards health.
---
Virgo
: On December 18 the Full Moon in Gemini is activating your 10th house of professional matters in career. This is bringing new information, communication, and the opportunity to elevate your career. It's your time, because the Gemini Moon will be forming a supportive aspect with lucky Jupiter in the Aquarius center of your work and routine sector. Teamwork, meetings with colleagues, may be your theme. On December 19th, Venus goes retrograde in Capricorn, This is not the time to get a new hairstyle or change your makeup. Old hook ups or romantic flames could come through during this time. Use discernment.
---
Libra
: On December 18, there is a dynamic Full Moon in Gemini empowering your ninth house of international travel, wisdom, higher learning, and spirituality. Visiting a faraway country could be in the stars for some of you during the holiday season. This could also trigger some spiritual moments. Consulting an astrologer or using the mystical energy of the tarot might be fun.
---
Scorpio
: The Full Moon in Gemini on the 18th will light up your eighth house of real estate, shared resources, and investment. This could be a time to create a more positive living situation or put more investment into the home you already own. On December 19 you could start to experience some changes around communications, especially in relationships. This may bring up what is no longer a fit for you. Signing contracts isn't the best idea right now.
---
Sagittarius
: With the full moon in Gemini centered in your seventh house of relationships and agreements, news surrounding a new contract, or collaboration opportunity can pop up and bring you a lot of growth. On December 19 the Universe is forcing you to get your finances in check. This period will bring up ways to manage your cash flow better.
---
Capricorn
: The Full Moon in Gemini on December 18 sends a burst of energy into your sixth house of health and wellness. The Universe is pumping up your task list and you may see a surge of busy energy around this time. December 19 Venus is turning retrograde in Capricorn. Prepare for a blast from the past with an ex, involving all the bonds of love. Take time on how you're spending your money.
---
Aquarius
: The Full Moon in Gemini is centered in your fifth house of self-expression and creativity. New communications, writing, or knowledge based endeavors could come about for you. You could also have an opportunity to partner with someone you know and this could be a positive growth for you. Now, as Venus turns retrograde affecting your 12th house, you could feel more introspective, giving you the time you need to clean out some old cobwebs.
---
Pisces
: Time to get busy on the home front. The Full Moon on the 18th will be centered in the love area of your life. You can feel your focus move towards your family, your home, in a private sanctuary, especially around the holidays. Your professional world could take a backseat. When Venus goes retrograde on the 19th, influential connections from the past, revising of old friendships, and your future goals are all themes for you during this period. This is a time when old relationships resurface so that you can resolve them. Also take a second look on how you were managing your finances online, pushing you look and opt for a better solution.
---