#Horoscope #Aries #Taurus #Gemini #Cancer #Leo #Virgo #Libra #Scorpio #Sagittarius #Capricorn #Aquarius #Pisces #Horoscope – overview of weekly astrology
Your Weekly Free Horoscope & Astrology Report
December 26, 2021 – January 1, 2022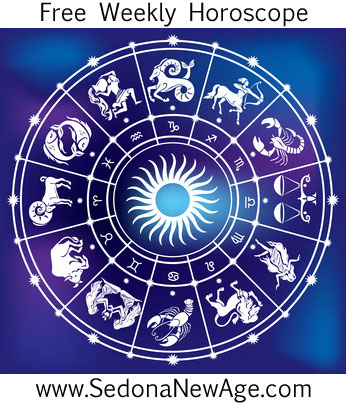 Receive our Free Weekly Horoscope in your Inbox
Aries Taurus Gemini Cancer Leo Virgo Libra Scorpio Sagittarius Capricorn Aquarius Pisces
Welcome to the finale of 2021. As the year ends, Jupiter, the planet of luck, expansion, and growth, makes its final move from Aquarius into its exultation in Pisces. This is a really good position for Jupiter to be in. It's a time for growth, less restriction, and focus on positive expansion as we head into 2022.
Aries Taurus Gemini Cancer Leo Virgo Libra Scorpio Sagittarius Capricorn Aquarius Pisces
Free Weekly Horoscope for your Sign
Aries
: As the year ends Jupiter the planet of expansion and luck, makes its final move into Pisces into your 12th house. Jupiter is going to give you a positive emotional shift. Expect creative ideas to surge in your subconscious mind and the Universe to give you the platform to share them with others. Expanding your mind spiritually while seeking higher knowledge in your chosen field will also begin to manifest as you head into 2022.
---
Taurus
: As Jupiter makes its move from Aquarius into the water sign of Pisces, you will see your future hopes and dreams expanding through your network on December 28. With Jupiter representing luck, this is bringing positive growth into this area of your life. New opportunities, especially through your network, can start to come about during this major transit. Expansion of friendships can also bring you prosperity in the New Year, so it's important to put yourself out there Taurus.
---
Gemini
: As the month closes on December 28, Jupiter moves into its prime position in the sign of Pisces. This only happens once every 12 years for you and it will be centered on your 10th house of career. During this time, expect improvements, new creative projects, and an evolution to occur in the realm of your professional life. A positive shift is awaiting you as you step into 2022 and segue into the New Year.
---
Cancer
: This month closes on a positive note when lucky Jupiter moves into its comfort zone in your fellow water sign, Pisces, on December 28. This will bring expansion and growth into your ninth house of spirituality, wisdom, higher learning, and long distance travel. Many Cancers will be increasing their mystical knowledge, while others will be traveling the globe. This can also be a time where you share your ideas on a bigger scale like a blog or even publishing a book. It's time to go for it as the month comes to a close, beautiful Cancer.
---
Leo
: On December 28 Jupiter makes its final move back into Pisces. This occurs in your eighth house of other people's resources such as mortgages, loans, marriage, and shared finances. Some or all of these themes can improve with this planetary shift. This is positive and in the most comfortable position for you. There's a lot of good in store for you as you head into the New Year.
---
Virgo
: Relationships and agreements could become easier as the year ends. On December 28 Jupiter moves into one of its best positions in your partner sign Pisces, in your seventh house. This will bring luck, expansion, and growth to important love, personal, or work relationships in your life in the New Year. You've experienced a preview of this energy from May to July so think back to this time. New and expansive collaborations or steamy bonds could develop to be the best for your personal growth. There is no "I" in team work as you head into the New Year.
---
Libra
: As the month closes, Jupiter, one of the luckiest planets will move into Pisces and you will feel relief in the area of work as the New Year begins. This planetary shift will positively affect your work life, routine, and approach to wellness and health. A Jupiter transit in this area of life signals the time when your past hustle and grind will start to pay off. Enter the New Year feeling confident about your abilities, you are going to be balanced.
---
Scorpio
: As you get closer to the beginning of the New Year, you will start to experience some improvements and breakthroughs. As Jupiter moves into Pisces on December 28, Jupiter will move through your fifth house of self-expression, romance, fun and creativity. Lucky you. New opportunities can blossom to work on a fulfilling project, or a side hustle you've invested major time and energy into. A steamy fling could also become more, or you could find fun and romance again. The year is ending on a strong note for you Scorpio.
---
Sagittarius
: On December 28, your planetary ruler, Jupiter will gain strength and move back into its other home in the sign of Pisces. This will bring you growth and expansion to your fourth house of home, family, and your emotional world. This can include moving to a better home base, redesigning your sanctuary, or positive events occurring in the lives of family members. It's time to walk into 2022 tapping into your natural optimism, Sagittarius.
---
Capricorn
: As the year ends, Jupiter the planet of luck will move into your third house of communication. It's important for you to think back to the energy you experienced from May to July of this year. It's also important to think back to the breakthroughs you had. Your attention will move away from your wallet, and onto growth through contracts, communication with others, and your social life. Prepare for a year of growth surrounding how you articulate yourself to others.
---
Aquarius
: December 28 marks the official end to your 12 year Jupiter cycle. The biggest planet makes its move into the sign of Pisces. Jupiter rules over luck and expansion. This shift is backing the personal growth you've experienced and moving the positive energy to your money, financial, and earned income sector. Look forward to your focus shifting to a new work endeavor or a way to create income for yourself. You're going to need a go get'em attitude.
---
Pisces
: The year ends on a positive note, especially for your sign. Your ancient planetary ruler Jupiter finally moves into your sign. Jupiter is at home and it's exultation in your sign, so you can experience its benefits easily. This only happens once every 12 years, so get excited and take full advantage of this time period. Prepare for a positive personal evolution as we head into the New Year, especially surrounding who you are and your identity. New opportunities await you in 2022.
---