#Horoscope #Aries #Taurus #Gemini #Cancer #Leo #Virgo #Libra #Scorpio #Sagittarius #Capricorn #Aquarius #Pisces #Horoscope – overview of weekly astrology
Your Weekly Free Horoscope & Astrology Report
January 2 – January 8, 2022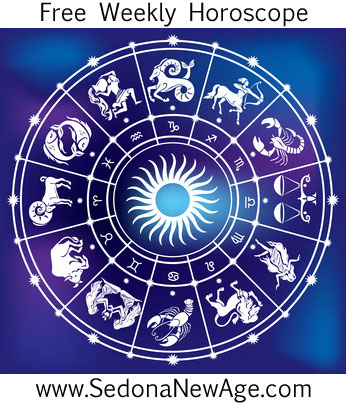 Receive our Free Weekly Horoscope in your Inbox
Aries Taurus Gemini Cancer Leo Virgo Libra Scorpio Sagittarius Capricorn Aquarius Pisces
2022 is a year when the truth will be exposed. As Pluto begins its last full year in Capricorn, we know that the oppressive controls, greed, lust for power will be coming to an end. Pluto's final full year through Capricorn is likely to show us once and for all where we're going wrong. The positive side of a New Moon in Capricorn is that we can begin to take greater responsibility for our situation and the part we can play in the world. It all begins on January 3 with Venus going retrograde close to Pluto in a New Moon in Capricorn.
Aries Taurus Gemini Cancer Leo Virgo Libra Scorpio Sagittarius Capricorn Aquarius Pisces
Free Weekly Horoscope for your Sign
Aries
: As the New Year gets underway, it's time to take charge of your life and direct it in a way that brings you a greater sense of autonomy. If you've been at the mercy of others, fate, or circumstances, perhaps it's because you haven't fully embraced your power. Realize that you have the ability to change your situation for the better. The New Moon at the top of your chart on January 3 speaks of the potential to set a new course, create a new direction, and generate a greater feeling of success in your life, so set your intentions at the very start of this New Year. Keep reminding yourself that you are responsible for your life and no one else.
---
Taurus
: Adventure is your keyword as 2022 begins, so it may be time to consider how you can live a more adventurous life. Do you need to break out of a rut? Or do you need to liberate yourself from a limiting belief? For example, if your opinions are to fixed you can box yourself into seeing life in only one way which will then limit your options. So say Yes to whatever comes your way and clearly identify what gives you a sense of meaning.
---
Gemini
: Life is a series of natural and spontaneous changes. Don't resist them, that will only create sorrow. Let reality be reality. Let things flow naturally in whatever way they like. As the world becomes even more controlled and resistant to what is, we are in danger of losing connection with the Universal Consciousness. The New Moon in your zone of transformation urges you to let go of whatever you don't need and stop trying to control the outcome. It is probable that the Universe knows better than you what is right for you. If you allow yourself to trust that everything is unfolding according to a divine plan, you will be carried to exactly where you need to be.
---
Cancer
: The year 2022 begins with a New Moon in your opposite sign, which is encouraging for your personal life and any relationship issues that need to be changed. Now is a good opportunity to turn over a new leaf and start fresh. Things may seem complicated but progress can be made by taking one of two options. You can focus on the good in a relationship or you can distance yourself. Either way, the focus needs to be on establishing healthier partnerships so that both you and the other can flourish.
---
Leo
: Your year begins with the New Moon in a cluster of planets in health, work, and service. This is an ideal moment to turn over a new leaf in one of these areas. Although New Year's resolutions often fall flat after time, this is less likely to be the case now because the power of the New Moon supports new beginnings. So set your intentions around the first few days, and try to take some small action to support your progress. Even if some aspects of life feel difficult, it may help to remember the purpose of life is to be useful, to have it make some difference that you have lived at all.
---
Virgo
: In a complicated and stressful world, it's easy to forget the importance of enjoyment, but as the New Moon along with Venus and Pluto gather in your zone of fun, it may be appropriate to drop some of your worries and see how it benefits you to let your hair down a little. The beginning of the year favors a relaxed and creative approach in which your focus is on joy. If there's something in your life that doesn't feel joyful it might be time to let it go. At the same time, Jupiter arrives in your relationship zone, promising better times ahead. Your focus should be on fun, enjoyable adventure and growth. It might be time for a change.
---
Libra
: Your year begins with an introspective feel as a New Moon in retrograde Venus activates your domestic region. This is an ideal time to snuggle up at home and connect with your inner self. Trying to push forward with external goals might be counterproductive as this time favors more social activities. No matter what is going on in the world the solution may be that you need to come home to yourself. On a practical level, this week favors domestic activities whether that involves making home improvements or spending more time with your family. Taking a more responsible role in matters regarding home and family may be the way to go.
---
Scorpio
: Once you replace negative thoughts with positive ones, you'll start having positive results. As your new year gets underway, it will be easier to empower yourself with positive thoughts and subsequently find yourself on the receiving end of positive results. It may not always be easy, because life is full of challenges, but now at least you have the power to change your thoughts and subsequently change your life.
---
Sagittarius
: It's time to do what you really love. As you begin the New Year, your focus will likely be on material and physical matters such as work and money. So the question is, are you doing what you really love? Make time to relax and enjoy the sensual aspects of life. Are you making the most of your talents? With Mars in your sign you can make a lot of progress now, so decide what you want and then go for it.
---
Capricorn
: This is your year for new beginnings as the New Moon in your sign brings the opportunity to start a new path. This means that you can now put the past behind you and move on to a better phase of your life. You might feel inspired to set some goals that will have a far better chance to become successful. There should be a feeling of newness. As Venus goes retrograde through your sign, you are also given encouragement to make time for yourself. It's time to replenish your soul. Make Joy a priority this week.
---
Aquarius
: As the New Year begins, a New Moon forms in your zone of endings. It may be easy to drift into melancholy and latent feelings of lost. Try instead to recognize that everything has its time. Life operates in cycles and all that is right for you will be yours. If it's time to let something go, do so with gratitude and appreciation for the roll it played in your life. Sometimes it can be a relief to have a situation, whether it feels painful or not. Know that in some way it's time to make peace with whatever has been tormenting you.
---
Pisces
: You are never given a wish without being given the power to make it come true. You may have to work for it, but maybe not that hard. Your year begins with Jupiter having just moved into your sign in a New Moon in the zone of your hopes and wishes. This is about as good as it gets for being in an auspicious place. All you have to do is follow what is calling you. Jupiter in your sign is an indication of positive things to come from new opportunities for growth and adventure. It's really time to focus on new beginnings, as any goals, wishes and intentions set now have a much stronger likelihood of coming to fruition.
---