#Horoscope #Aries #Taurus #Gemini #Cancer #Leo #Virgo #Libra #Scorpio #Sagittarius #Capricorn #Aquarius #Pisces #Horoscope – overview of weekly astrology
Your Weekly Free Horoscope & Astrology Report
January 9 – January 15, 2022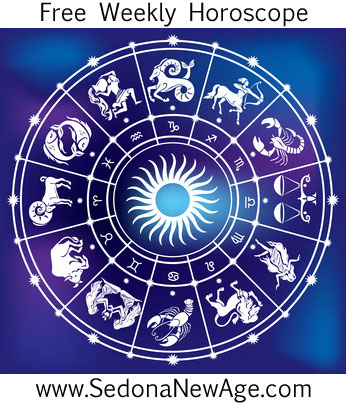 Receive our Free Weekly Horoscope in your Inbox
Aries Taurus Gemini Cancer Leo Virgo Libra Scorpio Sagittarius Capricorn Aquarius Pisces
Running alongside this Capricorn new Moon is the dance between Venus and Pluto. Venus is retrograde all month but her close proximity to Pluto suggests there might be issues regarding the need to confront and embrace the richer aspects of life. If you're feeling you need to face some shadow aspect of yourselves or others you can be sure that's what's going on. If there's something in your life that you feel both captive and resistant to, it may be that through accepting your faith, something positive may result.
Venus retrograde motion throughout January will have the most impact on: Taurus, Libra, Capricorn, and Scorpio. All these signs need to be mindful of relationship dynamics. Quite often when Venus is retrograde, it is an opportunity to resolve relationship issues and let go of any partnerships that belong in the past.
Aries Taurus Gemini Cancer Leo Virgo Libra Scorpio Sagittarius Capricorn Aquarius Pisces
Free Weekly Horoscope for your Sign
Aries
: There are some things we can control and some things we can't. It may help this week to be able to discern the difference. You do have control over how you react to situations even if you can't control the situation. Avoid a defeatist attitude if things don't seem to be going your way. While it's not a good idea to push, you also don't want to just give up. Just take a break from things, knowing by the end of the week the energies will begin to shift once more in your favor.
---
Taurus
: This may be the week to go after your wish. Are you pursuing your dream? It takes faith and courage to go after a dream, and as Venus goes retrograde through your adventure zone, you may be having doubts about whether something is viable or not. No dream ever got off the ground by focusing on what may go wrong. Remember when your life felt full of meaning and purpose. Aim for that feeling and as soon as you find it you'll be able to embark on a more adventurous life.
---
Gemini
: It's time to shed your old skin and eliminate all that you've outgrown. The current planetary dynamics suggest that it is, and the more you let go the sooner you will experience a rebirth. There may be some harmful ties that you need to break free from. The focus needs to be on self-empowerment. Identify those people who may be holding you back. It's time to take your power back, the results will rejuvenate you.
---
Cancer
: Power struggles are the egos way of insisting on being great. Would you rather be right or happy? If you find yourself on the receiving end of someone else's ego, you may need to ask why you were giving your power away. It's one thing to be vulnerable but it's another to be a slave to someone else's manipulations. The challenge this week is to do what you can to create a more level playing field in all your personal feelings so that you neither control nor allow yourself to be controlled. This is time for transformation.
---
Leo
: If your health is under strain, your work is a source of difficulty, or daily life is generally problematic, it could be a signal that it's time for transformation. The first step is to take back your power in whatever area it has been lost. Take more responsibility for your health. Power comes when we are more present as opposed to trying to cram too much in or being distracted. So try to give your full attention to wherever you are, whatever you're doing, and whoever you're with.
---
Virgo
: If you're not currently firing on all cylinders, it could be because there are too many obligations in your life. Too much work, stress, jobs and so on. All this can be alleviated by inviting more fun and creativity into your life, as it seems this is where your power lies. Place a higher priority on your creative skills and talents and on recreational activities that you enjoy. Mercury is in your health zone and suggests the focus needs to be on your well-being.
---
Libra
: Could you be feeling a lack of motivation, tiredness, or feeling lost and confused. Are you feeling as though life lacks meaning, purpose and passion? It's time you gather the lost parts of your soul. Relationships may also be a key issue. Once again you need to focus on those people who nourish you and let go of those who don't. Focus now is to make yourself whole and you may need to begin at home.
---
Scorpio
: Communication is the theme this week. Your words have real power behind them, so be careful what you say and to whom. Sharing your deepest thoughts is one option. It's time to share what you know and you can do this by writing, teaching, speaking, or even through music and photography. Either way, find a way to express yourself.
---
Sagittarius
: There are times in life when it seems we can't change things and there are times when we are able to alter a situation to our advantage. As Pluto aligns with the Sun in your material zone, you have tremendous power to change your situation and make it work for you. If you are keen to transform your material world, then you may want to consider how to generate more money to have the things you need and want. It could benefit you to let go of things you no longer love. Concentrate on rejuvenating your material world.
---
Capricorn
: Empowerment is a keyword this week. Is there a situation in which you've been feeling a lack of power and control? You may have to look at it from a different angle. What can you do to facilitate a more powerful position? Can you rely less on others and take control of the matter yourself? Or maybe you need to hand things over to a higher power. Sometimes we have to concede that we can't control certain outcomes. The more we fight and struggle against something, the stronger it becomes. Accept what is, and watch things change.
---
Aquarius
: This is the time for rest and repose. If you try to throw yourself head long into the outside world you may feel you're swimming against the tide. If your energy and motivation are not what you want them to be, these are the clues that you need to spend more time accessing your inner world, perhaps through meditation, reading or simply taking time to rest. A new cycle will begin soon enough. Deep down you know what you need to do, so trust your gut feelings.
---
Pisces
: As the Sun aligns with Pluto in your friendship and socializing zone, the time has come to make a change in one of these areas. Perhaps a friendship is in need of healing or maybe your social life could benefit from a change. Purging and cleansing are the order of the day. Maybe something in your social life needs to go. You're certainly strong enough to know how to make a difference and take on a more powerful role where others are concerned.
---