#Horoscope #Aries #Taurus #Gemini #Cancer #Leo #Virgo #Libra #Scorpio #Sagittarius #Capricorn #Aquarius #Pisces #Horoscope – overview of weekly astrology
Your Weekly Free Horoscope & Astrology Report
January 16 – January 22, 2022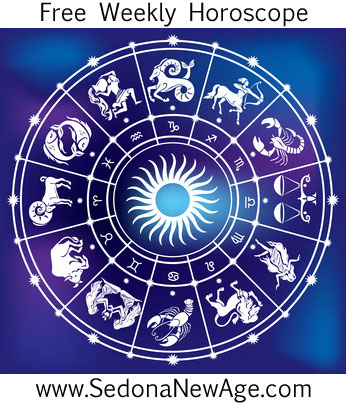 Receive our Free Weekly Horoscope in your Inbox
Aries Taurus Gemini Cancer Leo Virgo Libra Scorpio Sagittarius Capricorn Aquarius Pisces
Work towards long term goals. Mercury turns Retrograde on January 17 which will primarily affect Geminis and Virgos, also Aquarius and Capricorn. However, we will all have the usual Mercury Retrograde issues to deal with, especially in the area of life Mercury is passing through. It always helps to remember that Mercury Retrograde is time out from the usual pattern of our daily lives. It's an opportunity to reflect, review, and recap whatever comes into our consciousness.
Given that Mercury will be close to Saturn for a good part of this time, it will pay to be focused, disciplined, responsible, and practical in whatever area of life these planets activate. This is not a time to be frivolous or cut corners. Think of long term rewards rather than short term fixes.
Aries Taurus Gemini Cancer Leo Virgo Libra Scorpio Sagittarius Capricorn Aquarius Pisces
Free Weekly Horoscope for your Sign
Aries
: Mercury's change of direction in your hopes and dreams area is likely to put a damper on a vision you were hoping would come to fruition. Bear in mind that the Universe's delays are not denials. It simply means that you need to plan things better and then wait. This could apply to your social life or it could apply to a role you play in the community. Review the situation and then be realistic. Ultimately this week is about coming to the realization that you may need to come home to yourself in order to know what you really want.
---
Taurus
: With Venus, Mercury, and Uranus all in Retrograde in areas of your solar chart, you might feel like you're not getting anywhere. Try to see the blocks or problems on your path as opportunities to get yourself on the right track. If something isn't working, you can either try to fix it or move on to something else. The Full Moon will serve as a reminder that in reality you have the power to change it as you wish. Remember that what feels effortless and natural is a sign that you're on the Right Path. If something is too much of a struggle, it may be out of alignment and you would be better off putting your energy elsewhere.
---
Gemini
: The Full Moon on January 17 puts emphasis on your financial and material world. You might see some imbalance of power. Are you becoming aware of where you're feeling weak, or dependent? Is there a situation in which someone else is pulling your strings? If so, this Full Moon should help you to not only see it, but also find a way to change it. At the same time, Mercury turns Retrograde, making this a week to go within and discover what you need for your well-being. Mercury Retrograde is a time for review and reflection, not so much action in the outside world. So fix whatever needs fixing and in time things will begin to move forward again.
---
Cancer
: As the Full Moon moves into your sign, there are bound to be relationship issues. But, you may be able to resolve and transform things and it shouldn't be too hard to see this as a gift. Mercury turns Retrograde in your zone of rebirth, encouraging you to let go of anything that has had its day. While this may feel intense it's time to liberate yourself from old energies that have been keeping you stuck for some time.
---
Leo
: Mercury is in your relationship zone and it may become necessary to give your attention to a particular person, especially if distance or problems have been building up. This is a good time to sort out relationship issues and unhealthy ties. You may want to spend more time with those who may have been neglected and it may only take a little bit of effort to mend a disagreement. Communicating honestly is now the key and taking responsibility for your part in the situation. The Full Moon on January 17 signifies a brief time of withdrawal and the need to keep something secret. Ultimately you need to decide whether to hide your emotions or whether it would be better to express feelings.
---
Virgo
: Work and health become the major issues, making this the perfect time to tend to all of those work related jobs that have built up. Maybe it's tidying your office or sorting out paperwork. The same thing applies to your health. So returning to a healthy eating regime or exercise practice might be the key. It's time for greater focus on these two areas of your life. So try to do what needs to be done to strengthen your mind and body.
---
Libra
: The Full Moon in your success area on January 17 is likely to bring the past and future into sharp focus. How is your past affecting your current choices? What do you need to let go of? Perhaps there's something close to home that needs to change. Breaking free from old habits and unproductive karmic ties is of great importance now. You may have to engage in a certain amount of ruthlessness, because your evolutionary growth is now at stake. Fate may step in to help you, so watch out and move with confidence towards a new order.
---
Scorpio
: You're gonna find yourself bored with your everyday existence, especially around the Full Moon on January 17. You can find ways to bring some excitement into your life without radically changing everything. A short journey could do the trick. How about a little more exploration of metaphysical and spiritual concepts. The Full Moon should certainly help you find creative ways of breaking up the monotony.
---
Sagittarius
: We can all get overly attached to things, whether it's a person, an object, a house or a way of being. It's your job as the Moon becomes full to be honest and ask yourself if you're holding on too tightly to a particular outcome. Is there something you're being possessive or controlling about? Well, it's time to let go. You have more power than you think, in that by giving others the freedom they need, you free up energy for new things to come. As you lessen your attachment, you might find the desired object comes back to you. If it doesn't, it wasn't right for you anyway. So it would be wise not to struggle and let things flow.
---
Capricorn
: You may be in the process of experiencing an intense situation. Remind yourself, that this is all leading to your revolutionary growth. Whether it's an ongoing situation or something short term, it's time to transform it. The Full Moon around January 17 is going to illuminate exactly what that is. There may be a little action you need to do. Acceptance and surrender are the keys, along with the willingness to allow something to die, that has been long overdue.
---
Aquarius
: As Mercury grinds to a halt in your sign, this may not be the easiest week you've ever had. Try to focus on things that you enjoy to lift your spirits. It's likely you'll be thinking more about what you need in life. It may help to formulate a plan and also be able to discern what is not working. It's a time of releasing anything that does not have your best interest at heart. Mercury is prompting you to be more assertive and clear about what is right for you. Pay particular attention to your health this week.
---
Pisces
: Mercury is turning Retrograde in your zone of soul and spirit, and it's time to turn your attention to creative ways to reveal some hidden truths. Art, music, poetry and dream work could all be wonderful ways of understanding yourself better and nourishing yourself. You may also need to apply more discipline to spiritual matters. Meditation and psychic development may need to be more in tune. You're probably going to feel the need to get rid of or change any dense energies around you. Ultimately this is a time for clearing and releasing the past so you can prepare for a new life.
---