#Horoscope #Aries #Taurus #Gemini #Cancer #Leo #Virgo #Libra #Scorpio #Sagittarius #Capricorn #Aquarius #Pisces #Horoscope – overview of weekly astrology
Your Weekly Free Horoscope & Astrology Report
January 23 – January 29, 2022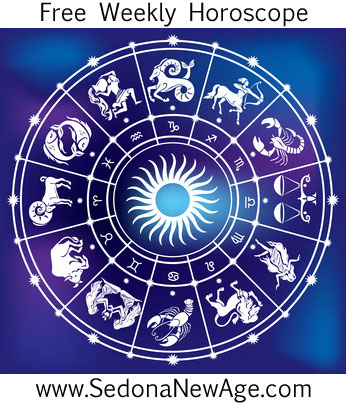 Receive our Free Weekly Horoscope in your Inbox
Aries Taurus Gemini Cancer Leo Virgo Libra Scorpio Sagittarius Capricorn Aquarius Pisces
Sunday, January 23, the Sun conjuncts Mercury. It's a good day to socialize, make new acquaintances, exchange information, and travel short distances. This day is most likely spent making phone calls, writing emails, watching videos, or connecting with friends. January 24, Mars enters Capricorn. During the next month and a half, Capricorn natives are favored. Actions are backed by hard work, discipline and focus. These self-imposed limitations help us grow with wisdom and maturity.
January 25 Mercury re-enters Capricorn and during these next three weeks our thinking is more serious and mature. We may be more silent, while trying to deepen our understanding of life. We may be drawn to older and wiser people. Then on Friday, January 28 Mercury conjuncts Pluto. Be aware of subtle nuances in our social actions. A deep understanding of our mind-body connections leads to powerful healing and we are drawn to the mysteries of life. Sunday, January 30 the Sun squares with Uranus. Rebelliousness and need for freedom of expression is likely to be more disastrous than constructive. Avoid unexpected rash reactions that could lead to relationship break ups. Staying flexible is essential.
Aries Taurus Gemini Cancer Leo Virgo Libra Scorpio Sagittarius Capricorn Aquarius Pisces
Free Weekly Horoscope for your Sign
Aries
: This is a time in your life when you will likely learn a lot about friendship, and perhaps reevaluate who is worthy of your time and who isn't. Who supports you when things get tough? Focus on those people who are there for you. Now is a good time to determine who has your best interest at heart. This is also a good week to focus on an ideal vision of what you would like to come true, but make sure you're putting your energies into the right course of action.
---
Taurus
: The focus is now on your direction in life, whether this relates to your career or your wider sense of purpose. As Mercury heads backward, it might be appropriate to pause and consider whether you're heading in the right direction. You may need some time to review your plans on a project or professional ambition. Use this time to think about what would really be the right path for you. Signs and clues may pop up, so pay attention.
---
Gemini
: The Sun moves into your zone of adventure and begins to bring greater possibilities for you. You are more likely to feel that anything is possible, but with Mercury in Retrograde, you may need to temper your enthusiasm with realism. Blocks may be a sign that you're heading in the wrong direction, but when things are flowing it's an indication that your energies are in sync with your higher self.
---
Cancer
: Life is not a problem, it's a mystery. The mystery is deep this week. And trying to unravel it will only result in further confusion. If you can shift your focus on embracing the mystery, suddenly the need to know dissolves, and life begins to feel easier. We don't know why others act the way they do or when a particular event happens. We can consign it all to fate and turn to the stars for guidance. There are times in life when we just have to surrender and accept things the way they are. The more you just allow it to be, the greater chances the magic will happen.
---
Leo
: It is likely that much of your energy and attention has to be directed towards other people. Most likely there is some unresolved issue at the heart of things. This could be an opportunity to make sure that you don't end up wishing you had done things differently. If there's something you need to say, or and action you need to take, do it. Don't be afraid to show how you really feel.
---
Virgo
: Life is often complicated because we make it that way. Sometimes we just have too much stuff. You might want to consider getting rid of as much stuff as possible. Ask for ways you can create a simpler life. You might feel an impulse to clear the backlog of stuff on your computer or create an organized filing system. You could also begin with a simple meditation practice each day. This could be an opportunity to create a more streamlined existence and sense of purpose.
---
Libra
: Libras often tie themselves in knots when it comes to making decisions. Should I do this, or would it be better if I did that? Logic and analysis have their place, but your current problems are unlikely solved by an analytical process. Your heart is quietly sending you feelings and impulses. Try not override them with logic, because the quest now is to honor your authentic self. Stop thinking about what could go wrong, it's time to trust.
---
Scorpio
: Your domestic life takes center stage this week. As the Sun joins Mercury Retrograde in Aquarius, this is a time to sort out and attend to matters at home. Mending family relationships, resolving issues from the past and clearing out things you no longer need. Just don't try to start something new, rather improve what you already have.
---
Sagittarius
: Burn out often occurs when we have been working too hard and putting so much energy into achieving goals, that we didn't give our spirit a chance to catch up. Or maybe you've been giving others too much. Do something you enjoy and make time to rest and focus on the simple pleasures. When Mercury goes Retrograde you may feel the need to slow down, your spirit needs a little more time to catch up. Reading, walking in nature, art and creativity will get you back in touch with yourself and help you to remember what really matters.
---
Capricorn
: The intensity of recent weeks begins to ease as the Sun moves into your money zone, joining Mercury Retrograde, which makes this the week to focus on your material situation. This is an ideal time to resolve financial matters, negotiate a better deal, sort things out, and get your material situation on a better path. This may be a perfect time to commit to something and take greater responsibility and work a little bit harder to become the master of your material world.
---
Aquarius
: As the Sun arrives in your sign, you should find that your general positivity increases along with motivation, confidence, and optimism. This will add ballast to Mercury's Retrograde motion and make you feel more confident in asserting yourself and more determined to do what feels right for you. So it's a good week to begin something new. It's also the perfect time to clear out clutter, renovate, or even change your appearance. Maybe a new hairstyle and new item of clothing can generate a shift in energy. Pay attention to the moment you felt most in love with yourself.
---
Pisces
: There's something you're gonna feel certain that you're right about this week. The trick will be to trust it and act on faith. This of course will take some courage because we often talk ourselves out of intuitive feelings. Whatever you're intuitive feeling, whatever you feel inspired to do, make sure you act on it. The chances are high that it will be a move in the right direction.
---