#Horoscope #Aries #Taurus #Gemini #Cancer #Leo #Virgo #Libra #Scorpio #Sagittarius #Capricorn #Aquarius #Pisces #Horoscope – overview of weekly astrology
Your Weekly Free Horoscope & Astrology Report
February 6 – February 12, 2022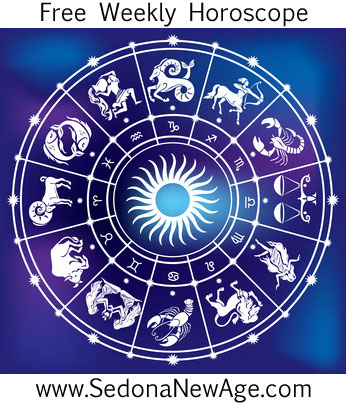 Receive our Free Weekly Horoscope in your Inbox
Aries Taurus Gemini Cancer Leo Virgo Libra Scorpio Sagittarius Capricorn Aquarius Pisces
The Moon is in Taurus between Sunday, February 6 and Wednesday, February 9. This is an excellent time for financial matters, such as paying bills, paying debts, asking for money that is owed to us, investing in real estate, and buying and selling in general. It was also good for taking a stroll in the park or hiking through the countryside.
The Moon is in Gemini between Wednesday, February 9 and Friday, February 11. This is an ideal time for communicating in any form. It's also great for social activities and connecting with new people. The Moon in Cancer Friday, February 11 is the perfect time for family activities especially those involving children. It's good for spending more time at home and doing anything that requires imagination and perhaps a touch of craziness.
Aries Taurus Gemini Cancer Leo Virgo Libra Scorpio Sagittarius Capricorn Aquarius Pisces
Free Weekly Horoscope for your Sign
Aries
: Instead of asking yourself what the world needs, ask yourself what you need. What do you need to feel alive? This might be to push yourself physically or mentally, try something new, or have the courage to risk failure, safety and security. It's difficult to feel both comfortable and alive at the same time, but this week, you will manage to get what you want without losing anything important, so step forward with confidence.
---
Taurus
: It can be tempting to take an easy path, find a comfortable place and stay there. Too much comfort and stability is when we start to stagnate. Whether or not changes are occurring to your liking, remind yourself at least you are growing and with growth comes life. Many of the planets are currently in a supportive position, so if life offers you new experiences, it might be advisable to go with it and embrace the uncertainty.
---
Gemini
: No one likes to feel powerless or out of control, but if you're feeling trapped, then you may need to determine what your soul is craving. Chances are that a repressed part of you is trying to make itself known and that you may need to radically change your way of thinking. On the positive side, this week favors research and investigation. Regardless of whether you see the positive or the negative effects, the challenge is the same. Embrace it.
---
Cancer
: In what way are you clinging to old ways? In what way are you refusing to move on and change your life? Cancers are very likely to cling to a person, a place, a habit, or a belief when it would be better to let go. If something is troubling you, you might need to adapt and face what it is that you need to change for the better.
---
Leo
: It's time to get serious about your personal life this week. Aim to be your own authority and don't take anything for granted. Intrigues at work, puzzles with your health, or relationships that feel difficult can all be helped from viewing the situation from a karmic point of view. Do what you feel is being asked of you and you will balance the karmic books.
---
Virgo
: The key to a successful life is effort, not the straining pushing type of effort that wears people out, but the kind of effort that says, I will get up a half an hour earlier to do my meditation or yoga practice. I will start a creative project that's been calling to me rather than watching TV. Even though I'm tired after a long day at work, instead of nuking a ready meal in the microwave, I'll make myself something nutritious. This is a good week to think about how your life could be improved with a little bit of effort, realizing that what you do today will have consequences tomorrow.
---
Libra
: The focus this week is still on your creative life and the importance of living from your heart. Although this is easier said than done, it's better to be yourself rather than pretending to be someone you're not. It's very important for Libras to be liked and to keep the peace, but there comes a point when you have to put your needs first. If there's something in your life that no longer fulfills you, then it might be time to be honest and admit that.
---
Scorpio
: There seems to be a situation that you can't seem to resolve and it might be that it's something karmic that goes a long way back. The past could be very real to you now and the only way to deal with it is to face whatever needs to be done and accept your part in it. It may be scary, but you need to confront some aspect of your past to rebuild your new foundation to make your life work better.
---
Sagittarius
: Seems like you're currently trapped by thinking that particular situation is bad. But as Saturn aligns with the Sun, you may need to question whether you're limiting yourself by what you're currently harboring. While it may be healthy to think realistically, it might not be good if your cynicism is creating barriers between yourself and others. You might have to strike a balance between protecting your mental well-being and accepting the views of others.
---
Capricorn
: Themes of power, manipulation, and control could emerge this week. You will need to be conscious about what you're doing and why, as well as what others are doing. It might help to remember that control and dependency have little to do with love. Whatever goal you're working towards must come from a place of love not only for yourself but for others.
---
Aquarius
: Good news for you this week, your ruler, Uranus, aligns with Mars which will be very energizing for you. It should be easier for you to channel your energy creatively. Should you make some sort of a change? Should you work on a project? Do you need to focus on a domestic situation? Whatever it is, it's important that you do something that will end this week with a feeling of achievement.
---
Pisces
: As the Sun journeys through your zone of closure, it might be useful to look back on the last 12 months and see how you managed your life. If there's room for improvement, now is the opportune moment to set some new intentions and realizations. As Jupiter journeys through your sign, this is the time to expand your sense of what is possible and to embrace a more adventurous way of living. Life is an experiment, and the more experiments you make, the better.
---